| | |
| --- | --- |
| Home » Book Blast (save 25% on 5 popular marketing services, including a personal marketing assistant and a book video) | Sunday, May 19 |
Save 25% with Popular Marketing Packages
Book Blast (save 25% on 5 popular marketing services, including a personal marketing assistant and a book video)
Price: $1299
Option Details:

Save 25% on 5 of our most popular marketing options. This package includes a Custom Press Release, PR Publicist Campaign, Book Review Submission Service, Book Video with social network distribution, and 5 hours with the Personal Marketing Assistant. Scroll down to Product Details for more specific information.

Authors published with Outskirts Press can save up to an additional 25% on this option by ordering from within your Publishing Center. Login now to save.
WARNING: Don't Read Any Further If You Don't Want Your Book Marketing Campaign to Get 100x Easier!
Writing your book represents only 20% of the effort required to be a successful self-published author. What makes up the other 80%? Book marketing. That means that you must have a solid book marketing plan in place. That plan should include all of the following:
Writing/distributing and promoting a press release

Creating and distributing a book video trailer

Submitting your book to reputable book reviewers

Most importantly, reaching out to your potential readers in a methodical way
Many authors forget this very important part of the self-publishing success puzzle, and thus never reach their book sales goals. Don't let this happen to you! You and your book deserve more!
Now it's easier (and more affordable) than ever to do all of these things and even more! The Book Blast Package combines all of these tactics into one package that allows your book marketing activities to be as simple as a point and click.
How does it happen? It's as easy as 1-2-3 (and 4)!
1. Write, Distribute, and Promote Your Press Release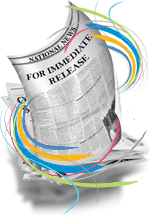 The custom, professionally-written press release combines information solicited from the author with the professional expertise of our PR writer for a unique, custom release that is focused on the benefits of your book. As the author, you will receive a copy for your records or to further refine and then News Wire distribution kicks in.
Through distribution, your custom press release is:
electronically distributed to a database of approximately 100,000 media contacts, newsrooms, industry analysts, and freelance writers who receive daily email listings of press releases which match their filter criteria. In the publishing category these include newspapers (Wall St. Journal, New York Times, USA Today, etc.), magazines (Foreword, Publisher's Weekly, etc.), and applicable websites and ezines.

posted to syndicated news feeds on other web sites through our XML/RSS news feed. Adding this news feed increases exposure to your press release.

optimized for search engines indexing. Search engines regularly spider index our press releases.
Sometimes, electronic distribution just isn't enough, even when the distribution network includes all the perks of the News Wire Distribution described above. With the PR Publicist Campaign, your personal publicist will handle further press release distribution of your custom-written press release with additional, targeted distribution and phone call follow-up to key leads.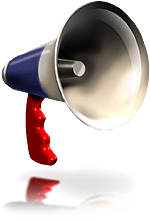 Your Custom Press Release will be emailed directly to the personal email in-boxes of book reviewers and editors in print, radio, television, trades, E-zines, syndicates, and wires locally, regionally and nationwide. This additional distribution circuit is exclusively available through the PR Publicist Campaign, and consists of over 21,000 national media contacts. Applicable trade publications selected for your subject are included free of charge. Editors have opted-in and given us appropriate addresses to e-mail the respective releases to.
Once your release is distribution throughout the circuit, your publicist will place phone calls to follow-up on your single release with key editors, beat writers, and reviewers to push your press release. This increases the probability of coverage/interest. These are not cold calls. The editors and writers receiving your press release and our phone calls have agreed to receive applicable press releases and therefore value the information and the follow-up phone call that will be done on your behalf.
Then, you'll receive every single media lead that results from your publicist campaign. Usually they are in the form of a review copy request but may also be interview requests. The PR Publicist will also send you a recommended cover letter to use when following-up on each lead. You may use it exactly, or alter it as necessary, depending upon each lead.
BONUS: For your convenience, you will be registered with a clipping service to keep track of all the promotion you receive from your Book Blast Package. Every time your book title is mentioned anywhere on the Internet, you will receive up-to-the minute email notification. This clipping service lasts for as long as you want.
Author testimonial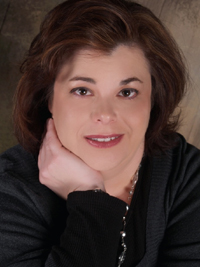 "My book, Aurora of the Northern Lights, is getting national attention because of it's beauty and the marketing opportunities available to Outskirts Press Authors. While other authors are having a hard time getting their book reviewed, I have had over 50 requests for review copies of my book. Not to mention dozens of request for interviews. All due to my Outskirts Press PR campaign."

- Holly Hardin, author of Aurora of the Northern Lights
---
2. Creating and distributing a Book Video Trailer
Modern book marketing calls for the use of additional creative methods (i.e. video) to promote your book. A Book Video Trailer is like a movie trailer for your book. Videos entice two very important human senses - sight and hearing. Readers can see images related to your book. They can relate to and are entertained by these images. The entire video is set to music that is also related to the theme of your book. Just like in the movie theater, your potential readers are on the edge of their seats and waiting with bated breath for the opportunity to read your book.
Designing book video trailers requires a certain creative skillset. The designer has to have a way with image placement, text creativity, etc. All of that needs to happen in an approximately 60 second video presentation. Whew! You don't have to worry about any of that. All of the following will be done for you:
Music selection - your book video trailer will be set to music that is appropriate to the theme of your book.
Image identification - images will be selected that match the likeness of your story and characters.
Text integration - text details of your plot will be included in the appropriate places to "reel in" your potential readers.
Your Book Video Trailer will be delivered to you as a first draft. You will have that opportunity to review it and make any suggestions for changes. It will be modified according to your specifications and the final copy will be delivered to you by email. You will own any and all rights to the Book Video Trailer and can use it in your book marketing efforts as you see fit.
But wait! There's more! Your video will be uploaded to popular social networking websites, perfect for enhancing your search engine optimization on keyword searches for your name and book title. You will be able to find your video on all of the following sites:
Yahoo Video

MySpace

Daily Motion

Twitter

Metacafe

and more
Take a look at a sample of a recent Book Video Trailer:
AUTHOR CASE STUDY:
"Wow! We've been amazed at the response to the video trailer for Writing as a Small Business. Barely 48 hours and we've had nearly 200 views at the different sights. Personal e-mails are overwhelmingly positive: "Slick," "Right on Target," "Very Professional," "Fantastic," and "Best I've seen."
The editing process was excellent, the staff followed our suggestions and went a step further. Thank you and your staff for developing this vital marketing tool for your authors. As Writing as a Small Business stresses, a web presence is vital and the wave of the future for marketing and selling books. You all proved it."
– Nash Black, authors of Writing as a Small Business
---
3. Submitting your book to reputable book reviewers
Nothing builds a self-published authors' credibility more than quality and impartial book reviews. While an inevitable part of your success, obtaining these book reviews can also be the greatest struggle. How do you separate reputable reviewers from a common "shyster" who just wants a free book for the sake of adding to their personal library? It's not easy. However, when you start with the Book Blast package, you can feel confident that your book will end up in the hands of 10 top-notch reviewers who have already established an interest in reviewing self-published titles.
As always, remember that no one (including the author nor Outskirts Press) has any control over whether a book reviewer agrees to write a review, decides to share a review that is written, or what the review will say (positive or negative). Participation in the Book Review Submission service in no way implies that a review will be written or that a review will be positive. On the other hand, positive reviews on popular websites and blogs or within popular journals can improve sales and lead to positive word-of-mouth, which is a precursor to the viral publicity and "buzz" that all authors dream of.
---
4. Reaching out to potential readers in a methodical way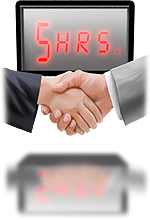 With all these simultaneous promotional tactics going on (custom release, book video, book reviews, PR campaign), what's a busy author to do to keep up with the marketing or follow-up that may result from a viral video, an amazing review, and a potential flurry of interview requests from the publicist campaign?
Take it easy - that's what! The Book Blast package comes with 5 hours of working with your own Personal Marketing Assistant. They can help you with more personal and specific marketing needs focusing solely on your unique book and "platform" as an author. Here are just some of the many, many things the Personal Marketing Assistant can help you with:
Developing a book marketing plan

PR Publicist Campaign lead follow-up

Calling bookstores in your area to pitch your book and/or arrange book signings

And TONS more!
Author testimonial
"My budget was low, but I listened to Outskirts Press advice in terms of what you do once its published. And lets face it, the point of publishing it is to get it out there. So I invested in the marketing option.

My Personal Marketing Assistant phoned me in no time, and considering she is in the US and I am in Australia, I was very impressed. She was supportive and animated and gave me motivation and reassurance that there was someone out there who cared about making my book visible to the world.

She wrote a great submission letter and sent it to some radio stations and it worked! I am doing my first radio interview in October. She also sent me lists of other radio stations I can tackle and any other info that would be helpful.

In addition to this she set up a blog, as I wouldn't have had a clue. She created a great article and circulated it, keeping my name and the book in the media. She really has guided me on my journey as a new author.

Thank you to Outskirts Press for giving me this valuable option. Without it, it's a no brainer; you really are on your own!"

- Courtney J. Webb, author of Immaculate Deception