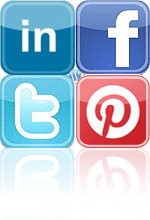 Author Platform Set-up Through Social Media
Marketing a book using social media can be a profitable venture for authors - if done right. The fact is - many authors don't have time to learn the right way to "do" social media.
We've already figured it out and can make it easy as pie.
Scroll down to "Product Details" for more information.
Are you published with us? Published Outskirts Press authors can save up to 20% off this option by logging into their Publishing Center.
---
Are You Confused About Social Media?
People who want to buy your book are active on social media
You're not alone. Many authors are afraid of taking the plunge into social media. It's ok - you can get help setting up your social media profiles.
Establishing YOU Online
You spent years writing a book that can help you spread a message far and wide. You just need people to read it. You've already talked to friends and family, and they've bought the book, but you want to reach more of your target audience. That means you have to establish a name for yourself online. What's the easiest way to do this? Get involved in social media. You can spread the word about your book to a much wider audience by taking advantage of many of the communication tools that are already at your disposal (Facebook, Twitter, YouTube, etc.).
You Need Guidance
You're no social media "guru", and no one expects you to be. You can benefit from someone else's years of experience setting up and managing social media profiles on all of the major sites.
You Need to Connect
Sales don't happen without connections. Does a tree in an empty forest make a sound? Possibly, but no one will hear it. The same goes for the message you intend to spread with your book. If you haven't connected to an engaged audience, no one will benefit from it. There is potentially a large and wide audience for your book, but avoiding social media has you locked out of the market. Why? Because social media is the ultimate communication and connection tool for people from all walks of life.
How Can You Get Help?
All you have to do is click the "Add to Cart" button below (or above), and your social media strategy will be planned and managed for you. Before you know it, your accounts will be established on Facebook Twitter, LinkedIn, YouTube, and WordPress. Not only that – but you'll be connected to relevant users on each platform. You get all of that with very little effort on your part. Easy - right? So, what are you waiting for?
Author testimonials
"Every building needs a foundation. Likewise, every author needs a platform, which is like the building's foundation. Your platform gives you a firm, solid foundation to speak from, as well as gives your advertising message continuity, throughout your marketing campaign. I am thankful for my author platform."
- Jim Maryott, author of Love and Truth: From Here to Eternity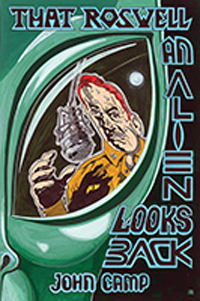 "I signed up for Author Platform Set-up Through Social Media because email is about the extent of my online social experience. Outskirts sent me an impressive list of my new marketing outlets. At that point I saw a great deal of potential but still didn't know how to make it work, so I signed up for five hours of Personal Marketing Assistance. I am looking forward to touting my raw material on sites across the web."
- John Camp, author of That Roswell: An Alien Looks Back
---