Select Your Custom Publishing Service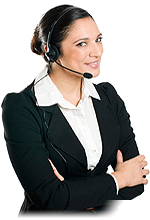 Down Payment on Book Publishing
Start your full-service, high-quality publishing process today with a small down payment. The $35 is automatically applied toward your book publishing service -- no extra cost! Plus you receive a personal consultation with a publishing consultant, a manuscript evaluation (a $99 value!), a team of book publishing professionals, free digtial download editions, and much more. Scroll down to Product Details for more information.
---
Outskirts Press is the only full-service publisher where you can start publishing with just a $35 down payment. Most other publishers require 50% or 100% of the publishing payment up-front. This is just the beginning of the benefits to publishing with Outskirts Press.
Your $35 is applied toward the price of your publishing package when you publish with Outskirts Press. No extra cost.
"Wow! My books look amazing. Outskirts Press made my lifelong dream come true. From the very beginning, I felt like I was the important one in the process." - Debra P. Whitehead
Here is what you receive when you start publishing today with just a $35 down payment:
1) A one-on-one consultation with a professional Publishing Consultant:
Via email and/or telephone. Your consultant will contact you to arrange a consultation time

You will receive professional guidance on the best publishing package for your book

You will get all your publishing questions answered and receive personal help getting started on publishing your high-quality publication

2) Your own Custom Publishing Profile:
Your consultant will create a custom publishing profile just for you

Your custom profile makes recommendations for your book based upon your goals to increase your chances for success

Your profile is yours to keep and use as a guide throughout your publication process, regardless of whether you publish with Outskirts Press or elsewhere
3) A publisher's evaluation of your finished manuscript from our evaluation department
(a $99 value!):
We will identify strengths in your manuscript

We will point out opportunities to improve your manuscript

Select manuscripts will receive a free edit of the first 1,000 words

If your manuscript isn't done yet, that's okay, too. We can help motivate you.
4) You receive the assignment of your entire production team:
Your Publishing Consultant

Your Author Representative

Your Book Designers

Your Title Production Supervisor

Your Production Manager
5) You also receive three free digital download editions from Outskirts Press:

A free digital download edition copy of Self-Publishing Simplified
A free digital download edition copy of Adventures in Publishing
A free digital download edition copy of The Highly Effective Habits of 5 Successful Authors
Outskirts Press publishes...
fiction (genre fiction and literary fiction)

non-fiction (general, historic, etc.

)

self-help

children's books

young adult

poetry

cookbooks

autobiography, biography, and memoirs

Christian, and other religious, spiritual, and inspirational

texts
Our full-service packages start at just $399 and we publish a wide variety of books in black & white and full-color. Your publishing consultant will help you choose the best package for your needs from among all the publishing services we provide.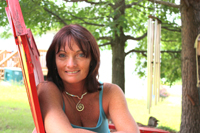 "From start to finish, my experience with Outskirts Press has been remarkable! I am really happy with the finished product, and all the helpful hints have been most useful. I am reading the daily emails containing lots of useful information on marketing. My book has only been out for a short time, but so far the public reaction has been nothing but positive. Thanks, Outskirts, for an incredible job!" - Joy Andreasen
Outskirts Press offers optional pre-production services like...
copyediting (basic, moderate, advanced)

ghostwriting

copyright registration

private label imprinting and ISBN registration

full-color award-winning illustration packages

the list goes on and on...
Outskirts Press offers more marketing services and products than anybody else, including...
Amazon Kindle editions

Apple iPad/iPhone e-book editions with iBooks distribution

Personal marketing assistance in 5-hour blocks of time

Book award submissions to Writer's Digest and many others

Book video production with distribution to YouTube and others

Custom t-shirts featuring your book cover

Posters, postcards, bookmarks, announcements, business cards

Virtual book tours

Custom press releases and publicity campaigns

Celebrity endorsements

Global book tours for your book to venues like Frankfurt, Beijing, and the BEA (Book Expo of America)

and much, much more!
So, is Outskirts Press right for you?
Well, one of our authors, Deanna O'Leary, sums it up best when she says, "It just doesn't get any better than this."
Watch the short video for our ultimate Diamond package below...



Watch the short video on our full-color Pearl package below...


So are you ready to start publishing your book?
It's easy and affordable to discover for yourself what thousands of authors already know - that Outskirts Press is the best choice for your book publishing and marketing needs.
Just add this Down Payment to Book Publishing order to your shopping cart today and you will start experiencing the high-quality, full-service simplicity of publishing with the fastest growing publishing and book marketing firm: Outskirts Press.
---