La Musa
Or How I Fall in Love
Paperback
Retail Price: $19.95
Buy 1-9 copies: $17.96 each save 10%
Buy 10 or more: $9.98 each save 50%
Cost: $17.96
Qty: You save: 10%
Book Details: Scroll below for more information about this book, provided directly by the author.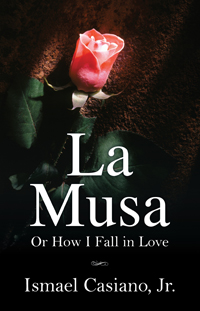 ---
Product description...
An Exploration of the Nature of Beauty and Modern Love
"The Muse, Or How I Fall in Love" represents a young poet's effort to describe the creative impulse as the source of his love for a woman. Profoundly spiritual and deeply torn this poetic prose explores everything from the nature of beauty to feminine spirituality.
---
Product details...
Paperback
Format: 5.5 x 8.5 paperback cream, 225 pages
Publisher: Outskirts Press (Jan 31, 2013)
ISBN10: 1432791680
ISBN13: 9781432791681
Genre: POETRY / American / General

---