Ring in the New Year with 17% off the Ultimate and Full-Color Publishing Packages!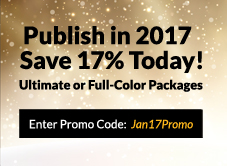 It's a new year and it's time to achieve your goal of becoming a published author! And Outskirts Press would like to help you by offering 17% off the Ultimate or Full-Color packages just by entering Promo Code Jan17Promo at checkout.
That's right! 17% off the packages you've been thinking about purchasing that include a customizable cover, formatting of your book, ISBN, worldwide distribution, and many other products and services that will help you produce the professional book you've been dreaming about!
But don't wait! This deal won't last forever. It's time to take that step to becoming the published author you know you should be!
Need help selecting the best publishing options for your book? Call an Outskirts Press Publishing Consultant at 1-888-672-6657 (OP BOOKS), or chat with a Publishing Consultant using the live chat feature on our website. Just remember, this is a limited-time offer, so don't delay!
Get Published
You're Not Alone When You Publish With Outskirts Press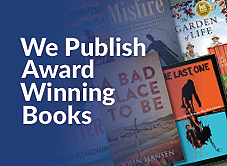 As you've been researching the publishing process, you've probably noticed that there are many steps to consider when creating a successful publication. Aside from the work you've done on the manuscript itself there's the cover design, editing, and marketing to consider.
But at Outskirts Press, you're never alone. Our team of professionals will help you every step of the way and not only make this process easier, we'll make it enjoyable. Working with our Book Designers to create a custom cover or the interior you've been thinking about is exciting. Collaborating with our Illustrators to create the best look is a special moment in the creation of your children's book.
Deciding the best course of action to get your book out to the audience that's looking for it with our Marketing Team is fun and creative. Even getting corrections from our Editors is a thrill, knowing that your book will stand out as a professional effort. And helping you to coordinate it all is your team of Publishing Consultants and Author Representatives who are dedicated to you and your unique project.
So, don't wait. Connect with your team! You can reach out to one of our publishing experts at 1-888-672-6657 or by starting with a down payment on your publishing package.
Get Started
You've finished writing your book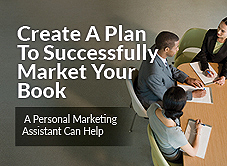 You've finished writing your book, and you're ready for the next step—you're ready to get on with the publishing process—but what next? Whether you're a veteran self-publishing author or new to the process, there are hundreds of questions to ask and be answered. There are so many questions, in fact, that the situation calls for the intervention of a Personal Marketing Assistant (PMA), someone who is committed to seeing your vision brought to completion and who has the industry insight to make that happen.
Working with a PMA isn't just a sound investment—it's a sound investment with a high rate of return. If you elect to publish through Outskirts Press, your PMA will save you time, energy, and a great deal of frustration. Ultimately, your PMA's goal is to assist in setting up your book for future success—both as a collection of words, and as a product out there in the marketplace. PMAs are on hand to help with:
Setting up a marketing plan,
Following up on the leads that result,
Developing your social media presence, and
Figuring out who to call to set up readings, interviews, and other valuable opportunities.
Your PMA is an asset, a team player who is as invested in your project as you are. And the PMAs who work for Outskirts Press aren't just any voices on the phone ... they're the voices that win our authors—you—international recognition.
Because we know how vital a service it is that our PMAs provide, we keep our doors open. Even if you ultimately decide not to publish with Outskirts Press, you can still take advantage of this service. Anyone, even authors who choose another publisher, can elect to book a five-hour conversation with one of our PMAs. If you are publishing through Outskirts Press, this service is automatically included in all of our One-Click packages—that is, for Non-Fiction, Fiction, Spiritual, and Children's Book suites. No matter how great your publishing needs, we're here to see you through! Click below to learn more and to add a Personal Marketing Assistant to your publishing team.
Learn More
Don't go it alone … A Writing Consultation is your lifeline!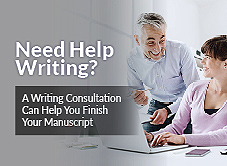 Has your writing gone off the rails? Perhaps you're overwhelmed with post-holiday burnout, or hung up on a thorny plotline. We get it—we all get stuck sometimes. Outskirts Press is here to get you past your stumbling blocks.
Our Writing Consultation service gives you one-one-one time with an experienced writing coach, who'll work through your glitches with you, get your creativity back on track and help you realize your dream of becoming a published author.
Whether you're agonizing over an ending or unsure how even to begin, your Outskirts Writing Consultant will equip you with techniques and tricks to move forward.
So, how does an Outskirts Press Writing Consultation work? Touch base with us online, start a live chat with one of our Publishing Consultants at www.OutskirtsPress.com or call us at 1-888-672-6657 to see what thorny problems a Writing Consultation can solve. Follow the link to learn more about the troubleshooting help you can expect with this personal assistance.
Learn More
Download your free publishing guide and receive a free bonus e-book today!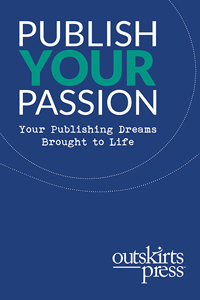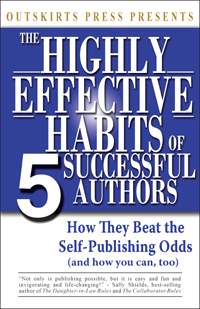 Get these 2 free e-books and free publishing information