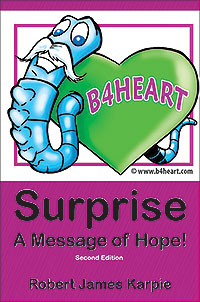 In a world fraught with uncertainty, we are plagued by many absurd man-made social epidemics in our country as violence still continues to destroy our society as does illegal drugs. In fact, random acts of mass shootings / massacres seem to be escalating as Guns get blamed and our Second Amendment is in jeopardy? Ironically our Civil Rights seem to be disappearing one right after another — slowly but surely in the name of National Security?
Incidentally, mankind's God given unalienable Human Rights are abused worldwide and have been throughout history as we know it? Why? Ultimately, life is complicated by logic as consequences.
Unfortunately, shit happens and will continue to happen as long as we allow it to happen. On one hand, I am pleased to see that our nation has finally taken steps to address and deal with the horrific act of Childhood Bullying. After all, it is our profound duty to protect our children from mental, physical and emotional harm, as well as to teach them about Ethics / Morals, Family Values, Humanity, our Environment, and the difference between their Civil Rights and their natural, fundamental, universal God given Human Rights.
On the other hand, we still Live— in Denial as the Powers that Be— Bully us— We the People? Ultimately, we are literally at a Crossroads and the Choice is ours; Freedom or Economic Bondage as Military Oversight and Surveillance via a Police State?
Wake up! America belongs to us — We the People! It is our Prerogative, a Privilege and Our Obligation as Due Diligence to be Alert, Scrutinize, Question Authority, Object and Demand Answers. Demand Accountability! It is our Sacred Civic Duty, Conflict Resolution— before the shit hits the fan and we get blasted. Make no mistake about it; you better BELIEVE, it can happen and will happen if we let it!
Yes we have a seriously enormous problem in regards to our National Debt. But, how did we inherit this liability? Who or what caused it? How can we fix what caused it in the first place? That's what we have to address!
Our children are our greatest resource as they are our future but, if we don't act now; they won't have any future worth pursuing. It is time to get in the game of our daily lives and do something about the scumbags and the system which they created to mess with and ultimately— Fuck Up our Living.
It is Time to CARE and, the first step is to get Your Head out of DENIAL. We MUST All— PARTICIPATE— TOGETHER to MAKE— a DIFFERENCE. PARTICIPATE— TOGETHER to MAKE—a DIFFERENCE. Ironically, Truth is akin to Cool as both are Repulsive to the Un. But, when Ignorance is—Ignored; Stupidity is— Justified!
Don't underestimate the element of 'SURPRISE'. Never underestimate the Spirit of Humanity!