Self-Publish Your Book Today
Receive your exclusive free publishing guide instantly
HELPING AUTHORS PUBLISH. SATISFACTION GUARANTEED.
As a full-service self-publisher, Outskirts Press has been helping authors publish high-quality, award-winning books for over 20 years and we stand behind our book production and design services with the best guarantee in the self-publishing industry.
Outskirts Press takes the mystery (and the work) out of self-publishing and allows you to maintain control over every aspect of your published book—from how it looks, to how much it costs. And, you always keep 100% of your rights and royalties. It's your book, let's publish it your way.
Discover how Outskirts Press can help you publish your book today!
Everything you need to be a successful, published author—all in one place.
REACH READERS ON EVERY PLATFORM.
Paperback, hardback, eBook & audiobook publishing with worldwide distribution.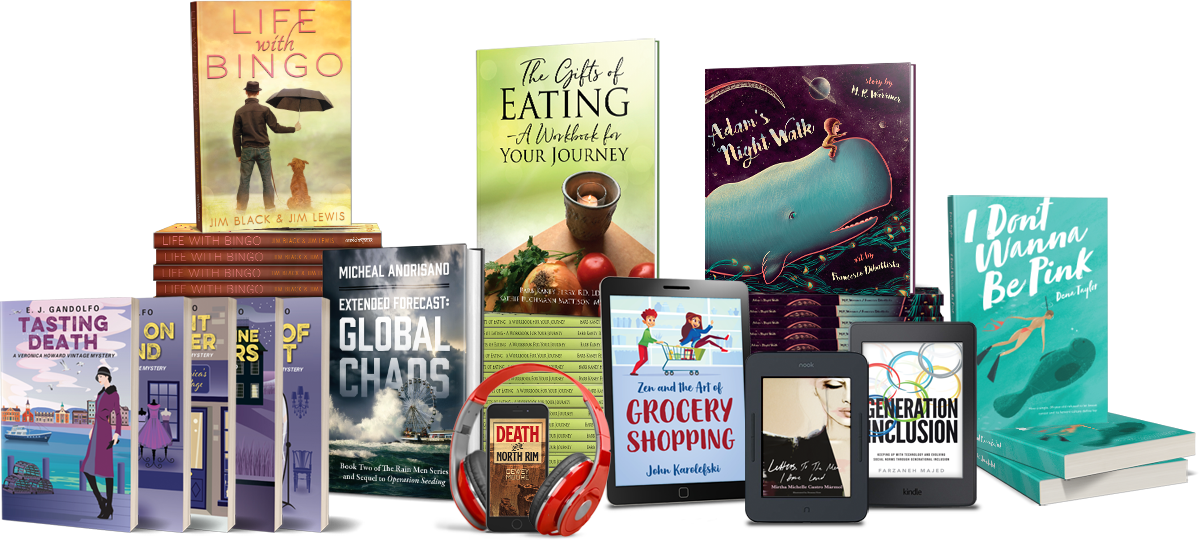 Gina Simone reviews Outskirts Press
I chose Outskirts Press as my publishing company because of the incredible reputation they hold in the industry for self-publishers. Their website is user-friendly and easy to maneuver. Their customer service agents are always ready to answer any questions. They take the stress out of the process of self-publishing by streamlining the entire operation. My first-time author experience was made SO easy by working with Outskirts Press. They explained the process every step of the way, their editing and graphics teams were a joy to work with. The vision I held in my head of this book coming to life has manifested in my hands, all due to the professionalism and experience of Outskirts Press. Thank you!
PRIVACY POLICY | TERMS OF USE | PLEDGE OF CONFIDENTIALITY
© 2023 OUTSKIRTS PRESS, INC. ALL RIGHTS RESERVED.