It's been our great pleasure to shine a spotlight on our finest self-publishing authors and their work throughout September. Outskirts Press has been publicizing the nominees for the 2017 Outskirts Press Best Book of the Year-Gramma Darling by Lissa Schroeder, When a Woman Is in Love with God by Darnelle Wilson, and The Thundering Herd by John Peltier. Continue reading to find out who the winner is...
read more
---
Lisa has been with Outskirts Press since 2012 and has held various positions with the company including Personal Marketing Assistant and Publishing Consultant. As Marketing Manager, she is responsible for many aspects of Corporate Marketing including social media, print advertising, email marketing and web...


READ MORE

Halloween is primetime for authors, whether you're hosting a book signing or promoting your next book. It's also an excellent time to celebrate the fantastic books already out there in the world. The Outskirts Press bookstore is packed with fantastic and entertaining titles on all things spooky so you needn't...


READ MORE

"Writing and publishing this little book: 'Seven Years on Adventist Street' is a milestone in my life. I have always wanted to pen my childhood experiences while growing up on Adventist Street in the town of Sangre Grande, Trinidad. It is now a reality! Outskirts Press has made my dream come true...


LEARN MORE
Lisa Neal
Lisa has been with Outskirts Press since 2012 and has held various positions with the company including Personal Marketing Assistant and Publishing Consultant. As Marketing Manager, she is responsible for many aspects of Corporate Marketing including social media, print advertising, email marketing and web content and graphics. Lisa has extensive experience in marketing with companies such as: Johnson & Johnson, AC Nielsen and Hanes Hosiery. Her educational background includes an MBA from Pepperdine University and a B.S. in Business Administration from Drake University. In her free time, Lisa enjoys skiing, hiking, ice skating and spending time with friends and family.
"I thoroughly enjoy being part of the Outskirts Press team and helping authors write, publish and market the books of their dreams."
Get Your Spooky On This October!
It's October, which means we're fast-forwarding through endless pumpkin spice lattes to get to everyone's favorite holiday celebration of the year. No, not the one where we get nice and respectable presents from friends-the one where we extort buckets of candy from complete strangers while impersonating our favorite characters from film, television, literature, and more! Halloween is primetime for authors, whether you're hosting a book signing or promoting your next book, but it's also an excellent time to celebrate the fantastic books already out there in the world. And the Outskirts Press bookstore is packed with fantastic-and entertaining!-titles on all things spooky, so you needn't look too far to stumble across exactly the right book to add to your own shelves. In today's post, we'll be highlighting several authors who exemplify the finest points of writing as well as serving as advocates for self-publishing packages like our One-Click Publishing Suite for the Fiction, Non-Fiction, Memoir, and Children's Book genres!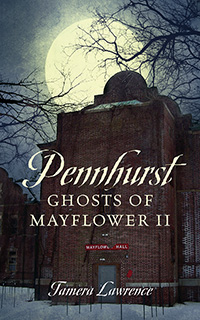 Do you believe in ghosts? In the 1980s, the Pennhurst State School and Mental Hospital was shut down due to resident abuse. Fast forward twenty-five years, and the Mayflower building hosts a number of resident ghosts. Author Tamera Lawrence, an orderly working on the grounds, documents many of these hauntings-ones that she has experienced personally as well as those experienced by others-and traces the history of what is now known as Pennhurst Asylum. This book holds a lot of cross-genre appeal and is sure to be a hit with lovers of both memoir and the paranormal. Lawrence leads her readers on a thrilling journey of discovery, documentation, and brushes with forces that defy human understanding-and her books, Ghosts of Mayflower and Ghosts of Mayflower II: Pennhurst make the perfect platform to launch your Halloween reads in October!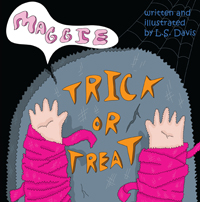 No Halloween would be complete without a great picture book for young readers, and L.S. Davis delivers in his whimsical and delightful Maggie: Trick or Treat. This makes for Maggie's third appearance- Maggie and MAGGIE are both available through the Outskirts Press bookstore but are not holiday-themed-and she just gets more and more interesting with each book! After all, who can't relate to a little girl with a big appetite-for food and for life? That's right, nobody! Especially during the holiday season, what with all those pumpkin spice lattes and pies and whatnot!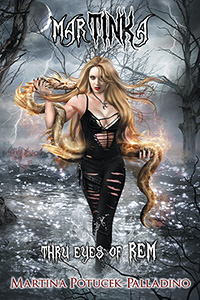 When it comes to life, Martinka doesn't have it all that easy. She doesn't seem to be aging quite right, and she doesn't seem entirely ... well, mortal ... and her mother happens to be somewhat demonic. There's at least one thing Martinka does have a handle on, and that's irony! After all, she's made it her career to eradicate all that's evil and demonic in the world. You can imagine that's not going to be an easy task, especially once her mother and a potential love interest arrive on the scene. If you're looking for a fantastic trip down paranormal lane, Martina Potucek-Palladino's book may just be your perfect match. We have our fingers crossed for a sequel!
If you're looking to transmute the spooky into something a little darker-something more in the horror fiction vein-then Danny Odato's The Witch's Revenge is probably your cup of tea. Set in the Latur district of Maharashtra, this story centers on the Nehra family, loving and traditional Hindus who just happen to find themselves at the center of a growing circle of fatal "accidents." When they suffer their own tragic loss, Padma and Mohan Nehra seek help and a series of incidents unfold to carry them into a dark and uncertain future. Here's a book that blends Indian tradition with suspense and horror-to produce a truly fascinating read perfect for the moody and broody October weather.
We've covered children's picture books as well as adult fiction and nonfiction in this collection, and here's the perfect book of juvenile fiction to round out the bunch! Diana Mitchell's The Grey Witch & Other Stories sets up a fantastical world where whatever can happen often does. And in this world lives the Grey Witch, with the power to transform toys into real creatures although not always with predictable results! She accidentally turns her cat blue, sends the Coast Guard into complete confusion, and her fellow witches don't ... quite ... know what to do with her. But then, that makes for a delightful kid-friendly Halloween read, which is exactly what we need right now!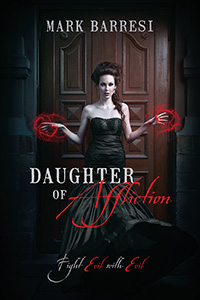 No Halloween reading list would be complete without a dip into the truly dark, and Mark Barresi's Daughter of Affliction is here to sate all of your spooky Halloween needs. The book takes us back to 1310, a time when armies flying banners of different faiths clashed on battlefields across Europe and the Middle East. Here, the Templars ride again to save a young Yorkshire woman from her own bloodline. But in the present day, separated from those events by seven centuries, a young woman goes missing and the cycle of violence seems set to begin again-and only the missing woman's aunt and a retired police officer stand in its way. Truly riveting, Daughter of Affliction is bound to become many adult readers' next Halloween favorite.
---
We continue to be impressed by of all of our authors here at Outskirts Press, and we hope you'll take a moment to enjoy the hard work that you do and the work done by a stellar self-publishing community this October! You can find all of the titles we've mentioned here today, and more, listed in the Outskirts Press Bookstore. And if you haven't yet published a book yourself, there's never a better time than now to inquire. Visit us online at www.outskirtspress.com where you can chat with a Publishing Consultant or call us at 1-888-672-6657.
---
Author Testimonial: Johnny Coomansingh
"Writing and publishing this little book: 'Seven Years on Adventist Street' is a milestone in my life. I have always wanted to pen my childhood experiences while growing up on Adventist Street in the town of Sangre Grande, Trinidad. It is now a reality! Outskirts Press has made my dream come true...
Online Offer
FREE CUSTOM COVER
When you publish with the
Ultimate

or

Full-Color

publishing packages.
Valid for a limited time during the month of October.
ENTER PROMO CODE FreeCover-October
For more information, call a Publishing Consultant
at 1-888-672-6657 or chat with us on our website at www.outskirtspress.com.