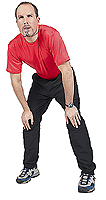 Post-Publication Revisions
After you receive your book, there may come a time when you wish to make some revisions. This page will help you.
Books cannot change length by more than 8 pages without incurring a new publishing package fee (this is due to the parameters set forth by the ISBN Agency, for allowable variations under the same ISBN).
Below are the post-publication revision options we have available at Outskirts Press.
IMPORTANT: Each round of revisions incurs a set-up fee of $199.00, although you can change multiple elements within each round.
Description
Price

Add

Post Publication Revision Set-up
$199.00
Modify cover for paperback
$49.00
Modify cover for hardback
$49.00
Modify interior for paperback
$50.00/hour*
Modify interior for hardback
$50.00/hour*
Modify pricing**
$25.00
Modify distribution status or online listing information
$25.00
Add retail returns option (more info)
$399.00
Modify webpage address
$25.00

*Hourly charges are billed in 15 minute increments according to how long it takes to implement your change and are added to your author's center upon completion.

** Changes to the price will require changing the cover, since pricing needs to match what appears on the cover. Pricing changes take as long as 2 months to be reflected online.
Our post-publication department will help you facilitate your changes. Once you know what revisions you want to make from the above chart, notify revisions@outskirtspress.com via email and the total will be added to your author's center for secure payment. If you request a revision that is not on our price list, we will try to accommodate you and will advise you in advance of the cost.
Once you have paid your post-publication revision fee from your author's center, enter your requested changes into the EDIT sheet (available to download by clicking here).
INSTRUCTIONS:
This revision process is similar to the galley review process you went through during the production process; although now you will be looking at your published book, rather than an electronic file so please reference page numbers in the printed book when filling out your EDIT sheet.
Be sure to enter in the full incorrect sentence and the full corrected sentence into the applicable boxes on the EDIT sheet.
Double-check your information.
Be sure you don't create an error when correcting one - we will use exactly what is supplied.
When your EDIT sheet is complete, attach it to an email addressed to revisions@outskirtspress.com. We are unable to proceed with your revision request until your balance in your author's center is $0. We will upload a new proof for your review once the revisions are completed. Subsequent changes to that proof incur the $50.00/hour post-publication rate.
You will receive a complimentary revised copy of your book in the mail once your revisions are complete. Do NOT immediately order additional author's copies before that time. Doing so may result in receiving the incorrect edition.