"My first books were published by mainstream publishers and it should have been the most exciting thing to happen for me, but wasn't. So I decided to try self-publishing. I did a considerable amount of research before selecting Outskirts Press. What a difference. We can't tell you how pleased we are with the outcome. It is beautiful. There is a big difference in on-line publishers. They are NOT all the same. We know other authors who made wrong choices and regretted it afterward. We know with Outskirts Press we will always have a friend and ally."
Shirley Lawrence
Hollywood Be Thy Name
"I have had other books published but Outskirts Press is the only company that has helped with the marketing and promotion of my book: Terrorism 101. The marketing COACH has suggested many marketing ideas and I followed up on his suggestions. The publishing staff at Outskirt Press are very professional and are willing to help. I will publish my next book with Outskirt Press because I am impressed with their professionalism and they do take pride in the product they produce."
Leon Newton
Terrorism 101
"OutskirtsPress.com has changed my future from speculative fantasy to a reality. You don't know how many years I have sat on my laurels and never really got anything done with my works, even though many friends and associates have told me, Nahu, you need to get your manuscripts out there and be heard! Well, now I have done just that, and I must say I am thoroughly happy that I intuitively found Outskirts Press. Believe me, I did a lot of research and every other publishing source was either way too expensive, or promised a lot for the money, but when you read the small print, it turned out that EVERY TIME Outskirts Press offered the very best assistance and product for the money!

And I can't tell you how satisfied I am with the work they did. The book was beautiful, with a quality finish, and Deni, I can never tell how much I appreciate your kindness and patience through all the edits and changes. And afterwards, all the tons of suggestions and special opportunities to market and develop the book were priceless!

Again, thank you guys for everything! Finally I am a published author of material I can really be proud of, and its all because of you!"
"I recently had my first book published by your company. It is a 28 page full color children's fiction picture reading book. I have had so many compliments on the quality of this book. The colors are bright and alive, so appropriate for the little ones. The binding is beautifully done. My author Rep Cherri R. was so attentive and provided so much guidance in getting me on the right track. Before I choose Outskirts Press I checked with other publishing companies, but none could compare with the quality that Outskirts Press has to offer. I would and I have recommended this company to several people interested in seeing their work become a book. Thank you Outskirts Press for a wonderful book. I look forward to working with you again on my second book."
Mrs. A
A Friend With No Name
"I am glad to have been a part of the Outskirts Press publishing process. I found Outskirts Press and their staff very helpful, and more importantly, they removed all the skepticism that a first time author like myself had about self-publishing organizations. I can say without reservation that Outskirts Press operates with integrity to their policies and procedures of book production and would highly recommend Outskirts to anyone seeking to get their vision and message in print."
Richard R. Ramos
Got Gangs?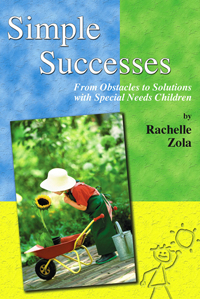 "I opened up the box with my book and I couldn't believe the emotion that ran through me. I knew I'd be excited but this was off the charts! I just held the book for hours and kept fanning the pages. It was a real book! The cover is beautiful and the interior is perfect! What made it even sweeter was that the process was made so easy with the support and guidance of my author representative, Cheri Reinhart. I am so appreciative for all of your work to make my dream a reality. Thank you!"
Rachelle Zola
Simple Successes
Publishing Malawi Moonsmoke was a lifetime peak achievement for me, at the age of 79! Thanks to discovering Outskirts Press, I found their system that took this novice author step-by-step through my essential decisions for completing this high quality book. Very professional consultative help from
the Outskirts staff was readily available, even as I finalized the
manuscript while in Old Mexico! From the cover lay-out to superb interior format, I am thrilled with this book. Feedback from family and friends is excitedly positive. Now, with marketing and promotional assistance from Outskirts, I could not ask for better support from start to finish and into the future! Thanks Chris, Michelle, Brigitte, Jeanine and all the other professionals at Outskirts.
"My dream came true, and it looks amazing! Publishing my book with Outskirts was a truly great experience. My Author Representative was helpful and always had a quick answer for every question I had, guiding me through the whole process with outstanding professionalism. I had a blast in creating the cover, which came out exactly the way I wanted it...well, actually a lot better. I am working at the second volume and won't have to think twice before publishing it with Outskirts as well. Thank you for creating the perfect dream!"
Monica Danetiu-Pana
Freedom Underground
"I would like to thank Outskirts Press for the outstanding job done on my first book, One Wizard Place. For more than 2 years I had been working with publishers, editors, agents, illustrators, etc. I was about exhausted with the ridiculous amount of time it took to do the simplest of things. When I originally contacted Outskirts Press for publishing my book, I assumed this would also take a lifetime to bear fruit.
I must say how mistaken I was. In less than 2 months I had a beautifully published book that came out better than I could hope for. As icing on the cake you even refunded me for my custom cover when it was determined that the full payment would not be necessary for what I was asking. It is rare indeed when a company shines as well as yours did--with the honesty and integrity that is so missing in this day and age."
Doug Paul
One Wizard Place
"Unbelievable. That was the word-of-the-day for me the day my author's copies arrived. I said the word "unbelievable" so many times that day, I lost count. The look of my book met every single one of my expectations and then some. I never realized that the vision for the book I had in my head since day one could be so fully and so easily realized. That's what Outskirts Press has done for me: made this process so incredible easy. March 23rd, 2006, would've been eight years to the day that I hit the first key on the keyboard to start my book. I finished the book four years later, however, it took another four years of impersonal form-letters from literary agents saying "thanks, but no thanks" before I looked for other options. Outskirts Press seemed like the best option available to me. A mere three months after initially contacting Outskirts, I'm a published author! Unbelievable! With the help of my author's rep, Michelle, and, of course, Chris (Director of Author Support), my book is an actual, three-dimensional object that others can buy. For anyone who wants to keep their manuscript exactly as they intended and have complete control over every aspect of the publishing process, Outskirts Press is your best option, too."
Philip Colander
Those Made to Suffer
"The finished product is more then I expected. My friends have said 'This book is beautiful' or 'You really did it. This is no amateur job.' All in all my experience with Outskirts Press was more than expected. I am very pleased with the finished product. In fact, I am writing a sequel and have picked up steam on it because I now know that publishing won't be the hurdle that I thought it might be."
"I would like to thank Chris, Director of Author Services and Darla, my representative for taking an ephemeral dream of The Crippled Prince and turning it into a published book. I ordered The Crippled Prince from Amazon.com to see how the POD process would work: a high quality edition was sent to me in less than five days. Outskirts Press was presented to me as an excellent publisher, and based on my experiences I unequivocally recommend them to anyone who wants to see their manuscript turned into a book."
Marc Horn
The Crippled Prince
"I received my copies of Mortal Eclipse, and they are knock-outs!!! I like everything about their appearance. The cover art and design are even better in person. The detail is magnificent. This is a first class printing job. You and the other folks at Outskirts Press have done a tremendous job, and I want to thank you all! This is a dream come true. I know I've told you before, but here it comes again - THANKS!!! You've been terrific to work with!"
"To say that I am thoroughly impressed with the incomparable service I received from Outskirts Press would be a gross understatement. Simply put, there are no words to describe my over-the-moon reaction when I opened the shipment of my free author copies. The finished product far exceeded my wildest expectations - it was the perfect culmination of a working relationship that was absolutely professional from start to finish. I am hard at work on my second book and would not even remotely consider using any publisher other than Outskirts Press. Thank you for making my dream come true!"
Dr. Rhonda Hackett
Making a Difference
"I received my free copies today and they are more than what I envisioned, the colors, the size, the text, everything. I have been writing for 28 years, published books, had agents in NY to help find a publisher, and in 6 months I accomplished more with Outskirts Press, than I did in the past 28 years. The feeling of accomplishing, what I work so hard for, in such a short time, made me a believer that Outskirts Press will be my one and only publisher from now on. I am looking forward to working with you in the future. Thanks again from the deepest part of my heart."
"I recently had my first book published by your company. It is a 28 page full color children's fiction picture reading book. I have had so many compliments on the quality of this book. The colors are bright and alive, so appropriate for the little ones. The binding is beautifully done. My author Rep Cheri R. was so attentive and provided so much guidance in getting me on the right track. Before I chose Outskirts Press I checked with other publishing companies, but none could compare with the quality that Outskirts Press had to offer. I would, and I have, recommended this company to several people interested in seeing their work become a book. Thank you Outskirts Press for a wonderful book. I look forward to working with you again on my second book.
Mrs. A
A Friend With No Name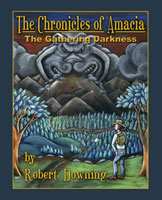 "I must say that Outskirts Press let me do something that I never thought I could do…become a published author. Outskirts Press took the complex machinery of the publishing industry and simplified it tremendously, which was a great asset to me. My author rep, Cheri, was fantastic and always honest with me. She helped guide me through every step. Not once did she or anyone at Outskirts rush me into anything and every question was answered promptly and in such a way that I could understand it. Then after months of work, that all important email came to me saying that the first volume of my novel, The Chronicles of Amacia: The Gathering Darkness, was published. That day was very special to me not only for the obvious reason of me getting published, but because just the day before I had successfully undergone surgery to get rid of gall stones that had literally tormented me for years. I came through the operation without any complications, then the word came that I was published. That turned out to be a very good day indeed. And when the free copies came, which I must say absolutely exceeded my expectations on how it was going to look, my final vindication came as I presented it to some nay-sayers who said I would never get published. Oh, that was a very sweet feeling. I worked on The Chronicles for over two years and to see the first part of that four part story line in a book form just makes me giddy. Outskirts really went over the top with their service, which they are still giving me in the form of help in promoting the first of many more volumes to come. I would recommend them to anyone who wishes to do an end-run around the large publishing houses. Thank you Cheri, Chris and the rest of the staff there at Outskirts for making my dream a reality. I have at least three more volumes to complete the story line of The Chronicles of Amacia and will very likely call on Outskirts again.
Robert Downing
The Chronicles of Amacia
Listen to Joseph's Audio Testimonial:

"We read and hear testimonials all the time. Many people who endorse products and services do so for personal gain. I can honestly say, my opinion and experience with Outskirts Press is authentic. Cradles of Stone, my first publication, was simply a manuscript that I had worked on for three years. It wasn't going anywhere. It made no difference who I wrote to. I was an unknown author and understandingly publishers were reluctant to make any investment in my work. I was about to give up when I learned of the extraordinary services afforded through Outskirts Press. And so, with the guidance of a assigned representative Cradles of Stone became a reality. I was amazed how they simplified the entire process and responded so quickly to my e-mails which I am sure at times may have seemed redundant. It is a great feeling and reward to see such a professionally finished product. To have someone approach you to sign the book is a reward in itself. Thanks again Outskirts Press, you made it happen. I don't know if I will ever write another novel but if I do it will, for sure, be with a company of such high values as Outskirts Press."

Joseph F. Matagrano
Cradles of Stone
"When I finished my book, I intended to seek out a major publisher. After some research I discovered that they generally only accept manuscripts from literary agents and were not normally inclined to publish books by unpublished authors; I found that one major publisher published 3500 books last year with only about 100 of these being books by unpublished authors. When I thought about all the celebrities, talk show hosts, sports stars, and chefs who published their books thru these publishers, it was a little disheartening.
After viewing the lists of literary agents – there seemed to be hundreds of them – it occurred to me that I would have to spend quite a large sum of money printing manuscripts and buying postage with no guarantee that anyone would even look it over. In addition, many of them had different requirements as to how it should be submitted – single-spaced, doubled spaced, etc.
Along with that was the thought that my book contained no profanity or sexual narratives. I was also aware that editors often require some re-writing to suit their personal tastes or what they feel will entice the greatest number of readers. My only goal was to entertain readers who enjoyed stories involving adventure and space travel.
It was at this time that I learned about POD publishers, but the sale price of their books was nowhere near being competitive with the major publishers. That was when I came across Outskirts Press and their policy of letting the author set the price and the discount. I decided to take a chance and send my manuscript to them first. There were only a few weeks of anxious waiting which was followed by a most pleasant surprise. The books I received were of very good quality and my book was posted for sale around the world at a
price that is competitive with the major publishers."
B.W. Philpot
The Paladin Chronicles