YOUR
POETRY
PUBLISHER
We believe a picture is worth a thousand words, so take a look at a couple of our beautiful poetry book covers before we tell you all about:
Our Evvy Award-Nominated poetry books
Worldwide distribution with Ingram and Amazon
Publishing with confidence. We publish books for Writer's Digest and are members of the Better Business Bureau
Here are a few examples of our custom poetry books that were recently nominated for the
Evvy Awards.
| | |
| --- | --- |
| Through My Windows | Serendipity |
By the way, we can publish poetry books in full-color, too.
ALL POETRY BOOK PUBLISHERS ARE NOT THE SAME!
Below is a pricing chart comparing 4 top publishers side by side. This is is an actual pricing and profit analysis of a real book published by Outskirts Press, along with a comparison of how other leading publishers would price the same book
Outskirts Press features higher profits, lower retail prices, and lower per-copy prices. This is the kind of pricing flexibility only Outskirts Press offers.
Other details about the hardback book used in this comparison chart:
Author selected a trim size of 5.5 x 8.5 (hardback) from among 6 available hardback options. We offer up to 9 paperback sizes.


Author set a trade discount of 20% from among an available range of 20% - 55%.


Author published under the $1999 Ultimate package from among our 5 flexible publishing packages, available to compare here.
| | |
| --- | --- |
| Do you want your own free e-book publishing guide sent to you immediately? Click here. (You will also receive a free report entitled Top 5 Mistakes to Avoid When Choosing a Publisher. | |
TOP 4 POETRY PUBLISHING QUESTIONS
(AND ANSWERS)
How will people be able to buy my book once it is published?


Your book will be for sale online through many different book retailers such as:

Amazon
Barnes & Noble
Borders


Additionally, you receive your own free webpage (don't worry, we design it for you, but you may modify it whenever you want without any programming).

Your book will be distributed through wholesalers and publication databases like:

Ingram
Baker & Taylor
Bowker's Books-in-Print





How do you help me market and promote my book after publication?

No other publisher offers what we offer. The exclusive Outskirts Press Marketing COACH offers Creative Online Assistance, Coaching, and Help by sharing marketing tactics, promotional opportunities, and general recommendations for years after your book is published.

Your free author tool kit inside your Author's Center allows you to manage your free Author Webpage whenever you want. And you can produce (and modify) professional sales sheets whenever you need them.

We offer all the marketing materials you will need, including bookmarks, business cards, postcards and two different sizes of posters. Whatever you order is designed and shipped straight to your house. Not just templates that you have to print elsewhere. These are the real marketing materials featuring your book that you can immediately start using.

Plus, every book we publish receives its own Internet webpage, which you can customize with your book synopsis, a sample chapter, and you author biography. You can even change the content of your webpage whenever you want, and your changes are made instantly.


How do I get paid?

Every quarter Outskirts Press mails royalty checks via first-class mail ranging from hundreds to tens-of-thousands of dollars.

The royalty amount you earn is up to you. (Isn't that a refreshing idea?) Step 7 of your pre-production process allows you to set your own retail price, discount, and royalty in advance so you know all your pricing beforehand.


How do I know I can trust you?

Outskirts Press is a member in good standing with the Better Business Bureau.

We are active members of many large and reputable writing & publishing organizations throughout the country, including:

The Publisher's Marketing Association
The Colorado Independent Publisher's Association
The Florida Writer's Association
The Small Publisher's Association of North America


Writer's Digest magazine trusts us to publish their annual Writing Contest Collection for one of the most renown national writing contests in the United States (now in its 76th year).

And, of course, you can read (and listen to) many of our satisfied authors in their own words right here (just be sure to come back to this page for your free e-book offer below).


PUBLISHING COST
COMPARE 4 TOP PUBLISHERS SIDE-BY-SIDE (AND SAVE)
Outskirts Press
Publisher A
Publisher U
Publisher X
Top of the line

$1999

$698

$1099

$5999

Middle of the road

$1499

$799

$2999

Basic

$999

$499

$899

Most economic

$399

$299

$499
Get started today with your free author's center by clicking here »
IS OUTSKIRTS PRESS POETRY PUBLISHING RIGHT FOR YOU?
Decide for yourself...
As the exclusive publisher for Writer's Digest's Annual Writing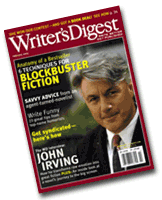 Competition Collection (3 years running), we know precisely what poets need.
We will help you publish your manuscript into a high-quality...
paperback book (up to 9 different sizes to choose from)
hardback book (up to 6 different size/types to choose from)
e-book
or all of the above!
Your book will be available for sale throughout the world, including through...
Amazon.com
Ingram Wholesalers
Barnes & Noble.com
Baker & Taylor
and many more!
AS EASY AS 1, 2, 3
Our hassle-free step-by-step process is so easy, anyone can do it, (and you can start the process immediately!)
Register for a free author's center account [here]
Get an author representative assigned to help you...»
Submit your manuscript and complete the process at your own pace
There is no need to worry...
Worried about the ISBN number?
Worried about the interior formatting and cover?
Worried about the EAN barcode and proper spine width?
Worried about automatic distribution and fulfillment?
Relax! We can handle it all!
"I just wanted to tell you how happy I am with my book. The final product exceeded my expectations. Outskirts Press did a wonderful job.
Words cannot express the joy I am experiencing now. The professionalism and the courtesy that was displayed by my author representative Lora is immeasurable. I will not hesitate to recommend your services to anyone I know who wishes to publish their book.
My friends and family are piling up to get their copy. Many have complimented me on the cover design. The layout is awesome! I am sure I will be using Outskirts Press again in the near future. "
Tonya Barber
A Journey Through The Window Of My Soul

GET A FREE E-BOOK INSTANTLY...


Discover how easy publishing can be...

Learn the financial differences between traditional publishing, independent self-publishing, and turn-key publishing with Outskirts Press


Learn how to get listed on Amazon without their yearly fee (and without paying 55% margins)


Learn why famous authors and celebrities are starting to publish alternatively


...and much more! Just fill out this form below:
All the details, including our contract and package prices, are in our online guide here, but below is a quick run-down of what you can expect when working with Outskirts Press.

Once you begin the publishing process with Outskirts Press with a $35 deposit (which is applied toward the cost of your package) you are assigned a team of publishing professionals to help you personally.
Your main point of contact is your Author Representative, who helps you through the pre-production process and keeps in touch with you from beginning to end.
Your book also receives a Title Production Supervisor, who oversees the production of your book and makes sure it is high quality.
Your Author Rep and Title Production Supervisor are assigned to your book within 24 hours of beginning the publishing process.
Plus, our Director of Author Support is available to make sure everything is going quickly and smoothly. If you ever have any concerns, he is your ace-in-the-hole to help you resolve them.
After your book is published, the amazing Marketing COACH provides marketing tips, promotion recommendations, and publicity tactics designed to help you be successful!

Do you have your computer speakers turned on?
Listen to an audio testimonial from one of our published poets by clicking the "Play" button below.



Skip Stover
Solitary Thoughts
ARE YOU EAGER TO SEE YOUR BOOK IN PRINT, PUBLISHED, AND AVAILABLE FOR THE WORLD TO BUY?

CLICK HERE TO START RIGHT NOW
WITHOUT OBLIGATION
OTHER RESOURCES: