NY Times Holiday Marketing Bundle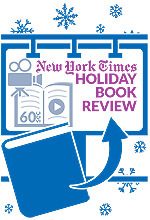 Do you want your book to explode onto the market this holiday season? Planning such an effort can require a lot of work. The Holiday Marketing Bundle can simplify that process. You'll get the tools you need for your marketing efforts, a one-on-one strategic marketing consultation, and much more right when it matters most - at the start of the busy holiday book buying season!
All in just one click!
Scroll down to Product Details for more information.
Have you spent the entire year waiting for your book sales to skyrocket during the holiday season? Books sell like crazy over the holidays. Usually, though, massive book sales require time and effort creating and implementing a book marketing strategy. Who has the time when holiday shopping and family get-togethers (not to mention work) occupy every waking moment?
Good news! The Holiday Marketing Bundle could be exactly what you need. The Holiday Marketing Bundle was created for authors just like you. You may not have the time to spend working on a plan and following up on every single detail but the Holiday Marketing Bundle makes it easy to reach holiday shoppers. This option is packed with everything you need to pack a powerful punch into book marketing. We do all of the work. All you have to do is point and click. You couldn't have it any easier.

Here's what it includes:

• Your New York Times black & white co-op ad alongside other notable Outskirts Press books in the New York Times Holiday Books Edition, published in December - This ad reaches over 4 million book buyers. These aren't casual shoppers. Many of the readers of this edition are educated and have six figure incomes. The best part of all is that they are looking for books to buy for themselves and loved ones. Your book could be the one! Each of the books in the black/white New York Times advertisement occupies its own space, approximately 2" x 2".
• An exclusive feature spotlight for your book on the Outskirts Press blog - Your book will be featured on our blog for thousands of viewers during the holiday season. Only the authors with the Holiday Marketing Bundle will receive a feature spotlight where their book will be the only book highlighted that day. Readers come to our blog seeking the best in self-publishing. This is your opportunity to shine!
• Book Video Trailer to use in your own promotional efforts - We will create for you a Book Video Trailer that we will distribute via YouTube. While Outskirts Press enjoys a huge social media network, you needn't rely on just that. You will receive a copy that you can distribute through any network you choose.
• Annual Book Distribution Fees waived - Save even more by skipping those book distribution fees when they're due next year! When you purchase the Holiday Marketing Bundle, we'll waive your distribution fees for the next year. Then you can use that money for more important things - like shopping!
• 5 hours of Book Marketing Specialist time to help plan your holiday marketing strategy - Book marketing can be complicated. Get real answers to your questions about promoting your book during the holidays. Your Book Marketing Specialist will work with you to create a personalized marketing plan for your book for the holiday season and beyond.
• Book marketing calendar to be used over the course of the upcoming year - In addition to the personalized marketing plan from your Book Marketing Specialist, we will provide you with a free copy of the annual author marketing calendar to keep your marketing on track in the year to come.
• Amazon Listing Optimization to spruce up your book listing for the holidays - Dull or outdated listings don't sell books. Our professional marketing copywriter will spruce up your book description on Amazon and other retail sites, optimizing your copy to appeal to both potential readers and search engines. Strong sales copy can make a world of difference when it comes to your holiday sales.
• A custom graphic just like the one below that features YOUR book cover and YOUR author photo - It's great for sharing on social media!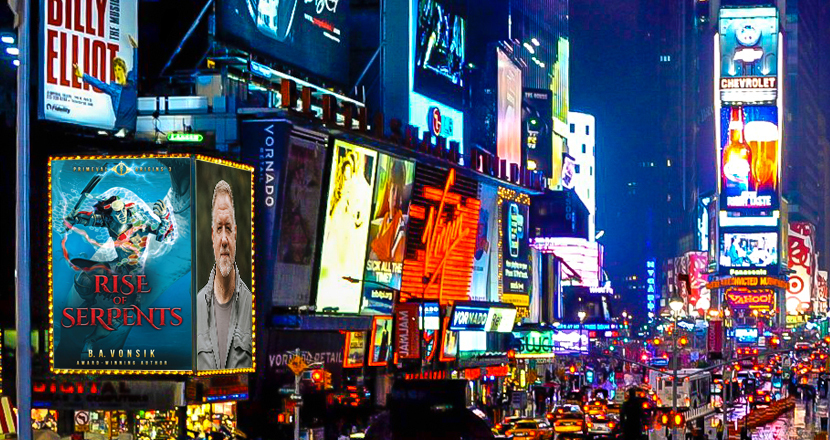 The Holiday Marketing Bundle can mean the difference between a book that sells this holiday season and one that doesn't. There's only one caveat - this special bundle is only open to the first 6 authors who sign up now. Click the "Add to Cart" button to reserve your spot today.