NY Times Sunday Book Review Holiday Co-op Ad
Reach an audience of OVER 4 MILLION book buyers with a co-op advertisement in the go-to guide for holiday book shopping... The New York Times Sunday Book Review.
Scroll down to "Product Details" for more information.
During the holidays, readers are looking for the greatest books to "gift" to the loved ones on their list (or add to their own collection). Where are these readers looking for these books? Many affluent and educated book buyers turn to the New York Times Sunday Books Holiday Edition every December for ideas.
Just like with other form of advertising - bigger is better, but the normal cost for a full ad in The New York Times can easily be over $40,000.00!
But as a special opportunity exclusively for Outskirts Press authors, we have negotiated a special rate that will allow you to participate in a half-page black/white ad with other select Outskirts Press titles via our December co-op program for significantly less.
Here is the demographic breakdown of the New York Times Sunday edition subscribers: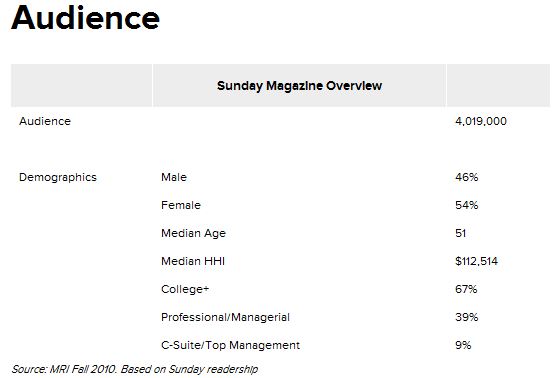 Imagine reaching this diverse audience - and for only a small fraction of the regular cost!
How does the New York Times co-op ad work?
You reserve your space in the ad by ordering this option today. Space is limited and available on a first-come, first served basis.

After all ad reservations have been taken, a media designer will design the full-page, black/white ad by incorporating each book into their own 2" x 2" space within confines of the full-page design. Your your book cover and a brief summary of your book will be included. See the term below for full details. 

We submit the ad to the New York Times editorial department and faciliate all the details on your behalf.

You receive a digital PDF copy of the ad (that will be run in December) that can be used for any further promotion opportunities you wish to pursue. Yes! Your book will be in the pages of the New York Times.
How can you reserve your spot? Click the "Add to Cart" button right now so that you don't miss the opportunity!
Want more bang for your holiday buck? Click here to find out more about the Holiday Marketing Bundle!