Christian Retailing Magazine Co-Op Ad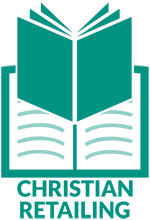 Reach over 4,600 Christian book buyers, retailers and readers with this targeted advertising opportunity available exclusively for Christian books. For more information, scroll down to the Product Details section below.
Now you can advertise your Christian book directly to over 4,600 Christian retailers, readers, book buyers, and book lovers with this laser-focused, targeted advertisement. Thanks to this new addition to our popular co-op programs, you can market your book to crucial Christian readers and buyers for a fraction of what it would cost to run a color advertisement on your own.
WHO?
Christian Retailing magazine covers the latest industry news on critical concerns affecting the Christian retail industry. If you want to reach the owners/managers of Christian retail stores, our co-op advertising in Christian Retailing is the most cost-effective way to achieve that goal. Buyers from large retail chain stores such as Barnes & Noble, Books-A-Million, Walmart, Target, Waldenbooks, Costco, Sam's Club and many others also receive complimentary copies of Christian Retailing. This high-profile placement of your book in front of the buyers for these companies is invaluable.
Please keep in mind that only books with Christian-genre BISAC codes are eligible to participate given the nature of the magazine's readership. Authors who are already receiving Spring Arbor Christian distribution will find this co-op opportunity a valuable and affordable addition to their Christian marketing efforts.
WHAT?
Marketing your book through the Co-Op Advertising Program allows you to secure premium, full-color exposure for your book in this premium retailer/consumer publication for a minimal amount of money. Your book will occupy approximately a 2" x 2.5" space along with select other Outskirts Press titles within a full-color professionally designed advertisement. Your ad space will include a full-color cover image of your book, an abbreviated synopsis, the ISBN, and retail price. All books will include retail and wholesale ordering information. Due to space restrictions, the description for the book will be composed by Outskirts Press at our sole discretion by one of our professional marketing writers based upon material and information within your Author's Center.
WHEN?
Issues of Christian Retailing come out 3 times a year (Spring, Summer–International Christian Retailing Show, and Fall-Winter) and reservations are filled on a first-come, first served basis. Due to this policy, and the lead-times necessary for print magazines, we are unable to schedule a specific month for the ad and the reservation is non-refundable.
HOW?
Just click the ADD TO CART button to reserve your space now. You will receive a copy of the ad as a PDF file emailed to you for your records.
More information about Christian Retailing Magazine can be found on their website at www.christianretailing.com
WANT TO SEE A SAMPLE?