Audiobook Publication & Distribution Down Payment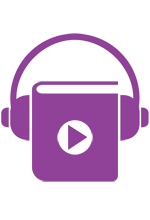 Take your show on the road! Keep your book on-trend – and expand your revenue opportunities – by creating a custom Audiobook that's road-ready for a growing audience of literary audiophiles. Scroll down to the Product Details to learn more about the custom Audiobook option from Outskirts Press.
Purchase of this non-refundable down payment will initiate the audiobook creation process. This amount will be applied toward your final per word narration cost and will cover the first 5,000 words of your manuscript.  Your actual, final cost will depend upon the length of your manuscript over and above 5,000 words and will be billed at 5 cents per word. This final amount will be added to your shopping cart for secure payment before we begin recording work on your audiobook.
Successful self-published authors know all too well that the easier it is for book enthusiasts to access your work, the greater your chances of selling. That means not only making your book available through a variety of booksellers but in a variety of formats.
Audiobooks are rising in popularity as an increasingly mobile population takes reading on the road during long commutes. The custom Audiobook service from Outskirts Press provides you with everything you need to take advantage of this new avenue of selling.
Want a sample? Listen to the first 15 minutes of Self-Publishing Questions Asked & Answered, by Brent Sampson.
How it works:
The process includes 5 narrator auditions (based upon characteristics you request in advance, such as "age" and "tone" and "gender" so you can be sure to get just the right voice for your story.  Once you've selected your voice talent, you'll get a 15 minute recording preview to make any last minute adjustments to the tone and pace.  Then Outskirts Press will get to work creating your Audiobook.  Every custom Audiobook includes:
a professionally produced Audiobook that is distributed via Amazon, Audible, and iTunes.
a custom Audiobook cover image that is drafted from your print book's cover.
a 5-minute retail sample to use for promoting your Audiobook.
a 15-minute sample to use for promoting your Audiobook.
40% royalties paid to you directly by the Audiobook distributors (we don't take a cent!)
Plus exclusive access to "Audiobook Marketing Tips," only available with the purchase of this option.
An Outskirts Press Marketing Consultant will be happy to work with you to answer your questions about the custom Audiobook option. For assistance call us at 888-672-6657 or communicate with one of our staff using the live chat option on our website.
Frequently Asked Questions
1. Can the author record the audio or provide the audio files?

Authors will review auditions submitted by professional voice actors and narrators based on author responses to their intake questionnaire. These experienced Audiobook narrators have access to professional studio equipment to maximize sound quality and are proficient in the specific requirements of Audiobook production.

2. How do I obtain my Audiobook CD?

In the "olden days" an Audiobook would be produced and distributed on a set of CDs. Nowadays, digital Audiobooks are created, distributed, and sold as downloadable files. CDs are not created. At an authors request, the audiobook files can be transmitted to the author upon completion of the Audiobook, although keep in mind--these files are huge.

3. Where is my Audiobook being sold?

Your Audiobook is distributed and sold through Amazon, Audible, and the Apple Books and iTunes Store.

4. How long will it take before the Audiobook is complete?

Ultimately, this time frame depends largely upon the length of your book and how long the audition process takes, but in general, in can take anywhere from 9 weeks to 6 months for your Audiobook to be available for sale on Amazon, Audible, and Apple (the three A's!). This timeframe includes the time it takes for the completed Audiobook files to go through the distributor's and retailer's quality review process.

5. What are my royalties per audiobook sold?

Authors receive 40% of the royalties per Audiobook sold. The retail price of the Audiobook is determined by the distributor and varies depending on the number of recorded hours.
Author testimonial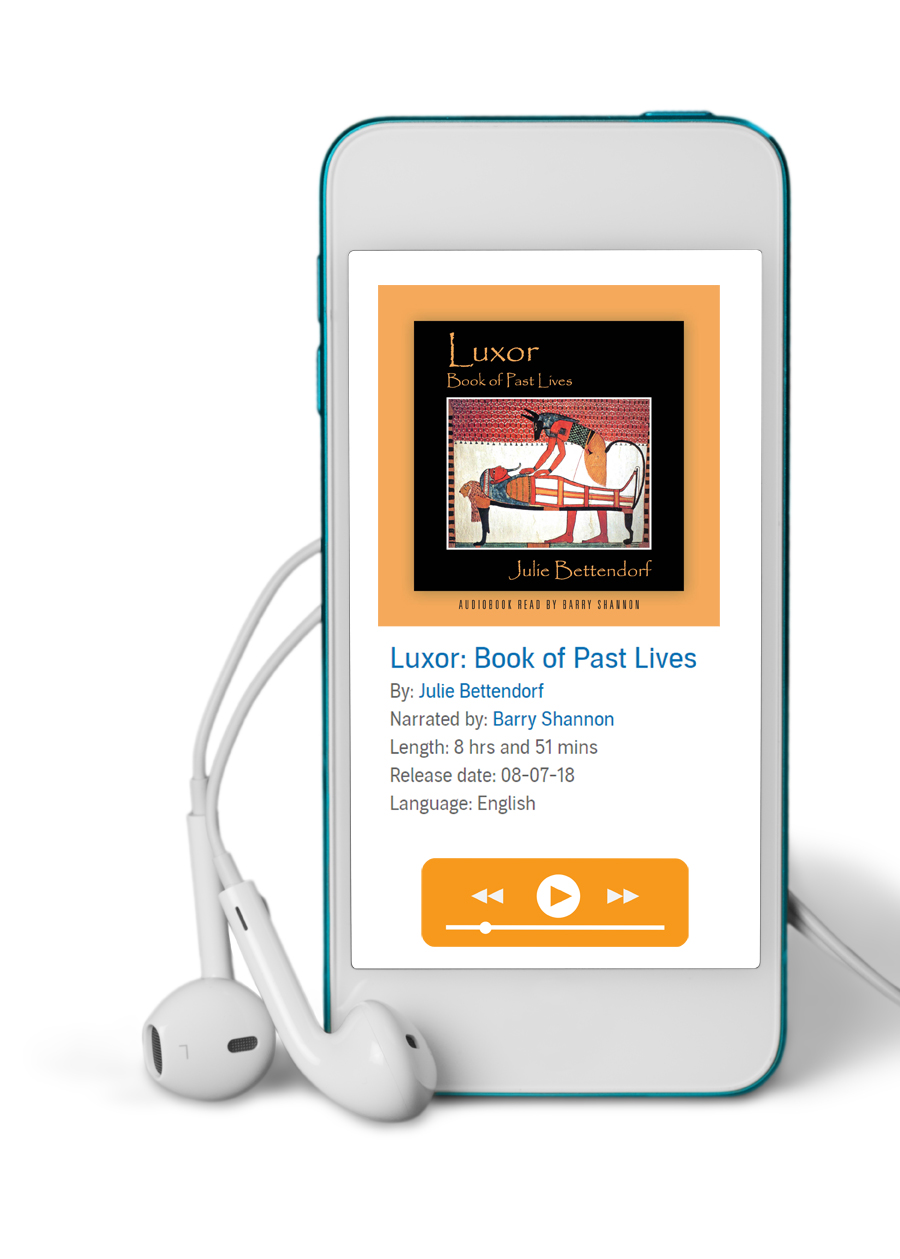 "I felt such a sense of achievement after writing my book, but there is nothing as rewarding as turning my book into an audiobook. To hear my written words read by a masterful narrator made my book come alive. It's incredible to realize that my words written so many months and years ago are now being read out loud. Having my book made into an audiobook gives it a whole new dimension beyond words on a page. For authors out there wondering if turning your book into an audiobook is worth it, I can say absolutely YES!"
- Julie Bettendorf, author of
"Luxor: Book of Past Lives" 


See how this book looks (and sounds) on Amazon by clicking here.