Audiobook Publication & Distribution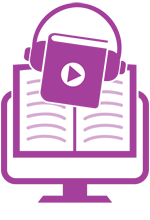 Take your show on the road! Keep your book on-trend—and expand your revenue opportunities—by creating a custom Audiobook that's road-ready for a growing audience of literary audiophiles. 

Purchase of this non-refundable down payment will initiate the audiobook creation process.

This amount will be applied toward your final per word narration cost and will cover the first 5,000 words of your manuscript.  Your actual, final cost will depend upon the length of your manuscript over and above 5,000 words and will be billed at 6 cents per word. This final amount will be added to your shopping cart for secure payment before we begin recording work on your audiobook.


Scroll down for more information.

Ensure Your Book is Part of the Fastest Growing Book Market

Successful self-published authors know all too well that the easier it is for book enthusiasts to access your work, the greater your chances of selling. That means not only making your book available through a variety of booksellers but in a variety of formats.
Audiobooks are rising in popularity as an increasingly mobile population takes reading on the road during long commutes. The custom Audiobook service from Outskirts Press provides you with everything you need to take advantage of this new avenue of selling.
Want a sample? Listen to the first 15 minutes of Self-Publishing Questions Asked & Answered, by Brent Sampson.
How it works:
The process includes 5 narrator auditions (based upon characteristics you request in advance, such as "age" and "tone" and "gender" so you can be sure to get just the right voice for your story.  Once you've selected your voice talent, you'll get a 15 minute recording preview to make any last minute adjustments to the tone and pace.  Then Outskirts Press will get to work creating your Audiobook.  Every custom Audiobook includes:
a professionally produced Audiobook that is distributed via Amazon, Audible, and iTunes.

a custom Audiobook cover image that is drafted from your print book's cover.

a 5-minute retail sample to use for promoting your Audiobook.

a 15-minute sample to use for promoting your Audiobook.

40% royalties paid to you directly by the Audiobook distributors (we don't take a cent!)

Plus exclusive access to "Audiobook Marketing Tips," only available with the purchase of this option.
An Outskirts Press Marketing Consultant will be happy to work with you to answer your questions about the custom Audiobook option. For assistance call us at 888-672-6657 or communicate with one of our staff using the live chat option on our website.



Frequently Asked Questions

1. Can the author record the audio or provide the audio files?

Authors will review auditions submitted by professional voice actors and narrators based on author responses to their intake questionnaire. These experienced Audiobook narrators have access to professional studio equipment to maximize sound quality and are proficient in the specific requirements of Audiobook production.

2. How do I obtain my Audiobook CD?

In the "olden days" an Audiobook would be produced and distributed on a set of CDs. Nowadays, digital Audiobooks are created, distributed, and sold as downloadable files. CDs are not created. At an authors request, the audiobook files can be transmitted to the author upon completion of the Audiobook, although keep in mind--these files are huge.

3. Where is my Audiobook being sold?

Your Audiobook is distributed and sold through Amazon, Audible, and the Apple Books and iTunes Store.

4. How long will it take before the Audiobook is complete?

Ultimately, this time frame depends largely upon the length of your book and how long the audition process takes, but in general, in can take anywhere from 9 weeks to 6 months for your Audiobook to be available for sale on Amazon, Audible, and Apple (the three A's!). This timeframe includes the time it takes for the completed Audiobook files to go through the distributor's and retailer's quality review process.

5. What are my royalties per audiobook sold?

Authors receive 40% of the royalties per Audiobook sold. The retail price of the Audiobook is determined by the distributor and varies depending on the number of recorded hours.
Author Testimonial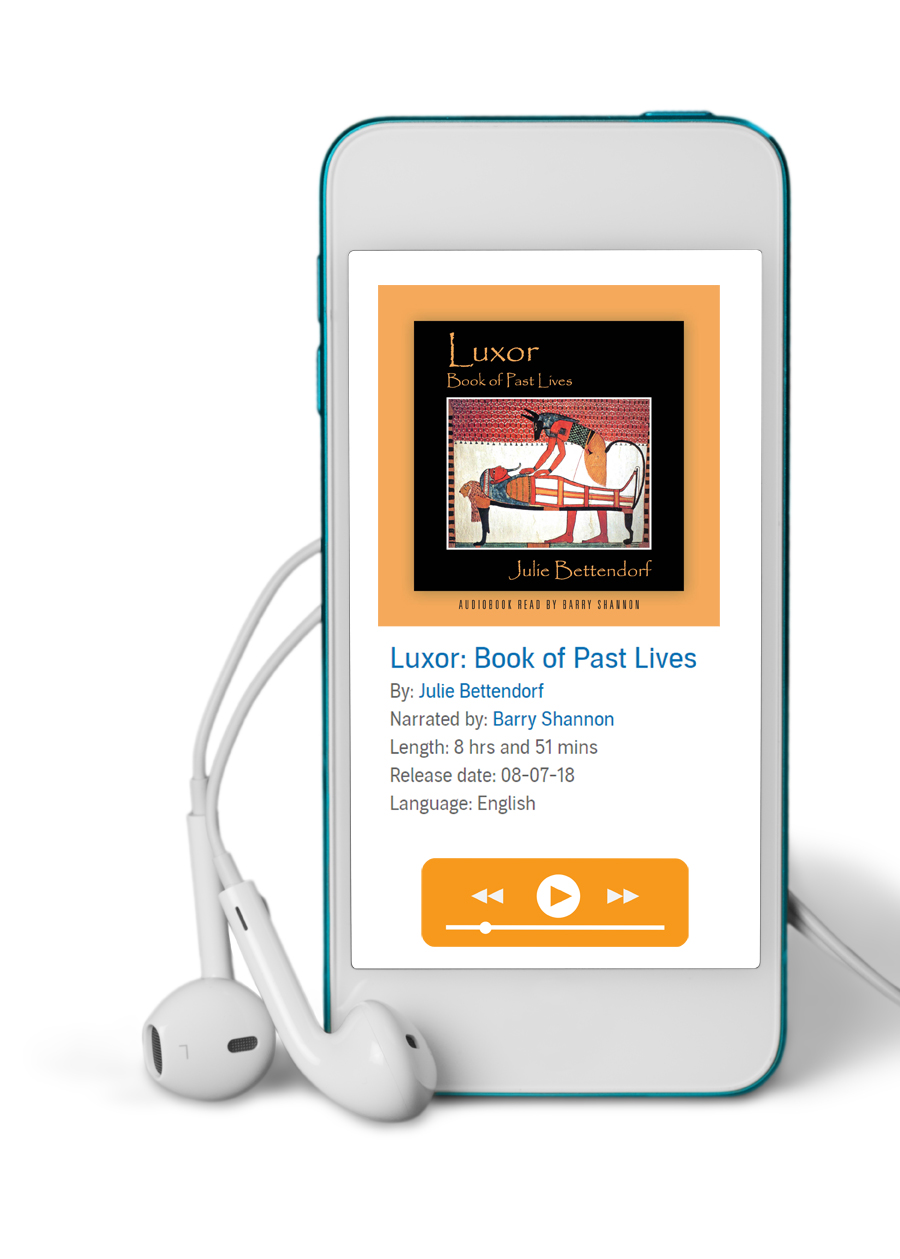 "I felt such a sense of achievement after writing my book, but there is nothing as rewarding as turning my book into an audiobook. To hear my written words read by a masterful narrator made my book come alive. It's incredible to realize that my words written so many months and years ago are now being read out loud. Having my book made into an audiobook gives it a whole new dimension beyond words on a page. For authors out there wondering if turning your book into an audiobook is worth it, I can say absolutely YES!"
- Julie Bettendorf, author of
"Luxor: Book of Past Lives" 


See how this book looks (and sounds) on Amazon by clicking here.

See what Outskirts Press authors are saying about their self-publishing experience
I felt that I was in the hands of a pro...
From the beginning, and throughout the process of publishing my first book, I felt that I was in the hands of a pro. Dana always took the time to answer my questions in detail and swiftly, and if she didn't have 100% confidence, she researched the question and got back to me. I was very pleased with her and I am also thankful that I was paired with her as an Author Rep.
David Matityahu Ben Avraham, author of
There's No Such Thing as Magic Blood
The entire Outskirts Press team working with me, are exceptional...
Bridget, as well as the entire Outskirts Press team working with me, are exceptional. They held my hand through the entire process in addition to providing me with welcomed support and encouragement. I am looking forward to our next project together. I have recommended Outskirts Press to several freelance authors in my area. Thank you for making a potentially hectic journey so enjoyable and so satisfying.
Paneque y Diaz, author of
More Than What They Seemed
I will highly recommend Outskirts Press to my friends and associates…
My representative Jamie was always extremely professional and helpful during the entire process of my book publication. She always responded very quickly to requests and was always helpful throughout the entire process. She is a great role model and a great asset to the Outskirts Press family. I will highly recommend Outskirts Press to my friends and associates and also look forward to doing more business in the future. I am extremely pleased with my book publication and consider this a major milestone in my life . Thank you all very much...
Lawrence N. Weston, author of
Avoiding Self Imposed Adversities
I'm delighted with the outcome...
I was very happy with my author rep's responses to me. She did a superb job of answering my questions and helping me through the editing process. She was always available when I needed her. I'm delighted with the outcome--my book looks good and it's selling! Thank you.
Kathleen O'Brien, author of
Reclaim Your Right To Grow Old
I have been very pleased with the way OP helped...
I have been very pleased with the way OP helped and handled the publishing of both my books. Tina was my first great agent and Dana continued that care and concern. I would definitely use this company again and recommend them to all who are now asking "How can I get published? Please keep up the good work and the integrity you have with your company. May God bless you all for blessing your clients the way you do!
Charlene Hendricks, author of
Times of Refreshing
A great experience with Outskirts Press...
A great experience with Outskirts Press. I learned a lot in this process. I will do it all over again. Thank you so much.
Esther A. Ota, author of
Children: My Heritage - A Testimony
Her guidance helped turn my dream into a reality…
The one-on-one with Lisa was great. Especially the phone call picking out styles, font, cover template etc. She even got a vote on the color. I so wanted to have my daughter's painting as the art work on the cover and she gave me a way to do that. Her guidance helped turn my dream into a reality and sometimes it is still hard to believe until I look at my book. Thank you.
Nancy L. Regas, author of
The Art of Being a School Counselor
Thanks, Outskirts Press...
What a blockbuster learning experience I had being a part of self publishing with Outskirts Press! I felt empowered to the next challenge by both Allison and Dana. Their professional guidance and clear instructions when I needed help was crucial to feeling I could tackle the next step. I look forward to the experience with the marketing team. Thanks, Outskirts Press.
Barbara Drinkwine, author of
Lima Beans for Breakfast
Outskirts Press changed my life for the better...
Outskirts Press changed my life for the better. They turned my adoption memoir into a book that is not only beautiful to look at, it is pleasurable to read, easy to purchase online, and in less than a month already has had a profound impact on many people. A truly amazing company with a heart. Deepest gratitude!
Paul Kimball, author of
We Are All Human Beings
Everyone worked hard to create an awesome final product…
The Outskirts Press team was helpful, attentive, prompt and detail oriented during the publishing process. It really felt like a team effort, and everyone worked hard to create an awesome final product that was my fully published book!
Eric B, author of
Realm of the Invader
Thanks for a great job...
Having just published my eighth book with Outskirts Press, I can attest to it being a great experience, and I look forward to publishing number nine. Thanks for a great job.
James A. Hunter, author of
Soft And Gentle 8
I would like to thank everyone at Outskirts Press...
I would like to thank everyone at Outskirts Press for helping me getting my book (Storms of Jaycard) into print. I never thought in my wildest dreams that I would write a book and have it published. Once again, I would like to thank everyone at Outskirts Press for making my book dream come true.
Joseph J. Myer, author of
Storms of Jaycard
Previous
Next