Ingram Advance Announcement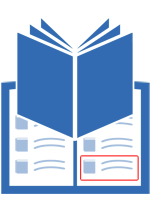 This is a co-op advertising opportunity. Your book will be submitted to Ingram wholesalers regardless of whether you add this option. But this option secures a graphic listing of your book in the Ingram monthly catalog, which is distributed to book buyers.
The Ingram Advance announcement is a graphic advertisement in the Ingram Advance catalogue. The Ingram Advance is a monthly listing of newly published books that are distributed by Ingram. This slick catalogue is distributed to book buyers, retailers, wholesalers, and other book outlets on Ingram's distribution list.
By listing your publication in the Ingram Advance, you are announcing your new book to the people who are most interested in buying it. A listing includes all pertinent ordering information, your cover image, and 350 word annotation per Ingram's space restrictions.
The full extent of the listing covers 1/10th of a full page in the Advance magazine (approximately 3.5" x 1.25"). The listing is in black/white and is organized alphabetically within genre categories. Since this option is best used for the announcement of the book's publication, it must be selected during the pre-production phase prior to publication.
Due to popularity of this option combined with limited catalogue space, it is not unusual for the Ingram listing to appear up to 4-6 months following the publication of the book.
The Ingram Advance Option becomes non-refundable once purchased.