Apple Books Edition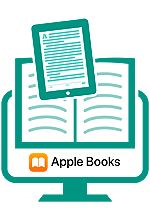 Millions of iPads have been sold and iPhones account for over HALF of all smart phone sales in the United States. Is your book a part of this growing market? It can be, simply and conveniently, with independent distribution of a digital edition of your bown through Apple Books.


5 hours with a
Book Marketing Specialist


can really make all the difference Details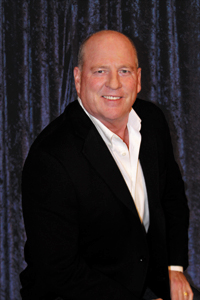 A word from an author about our e-book services
I wanted to take a minute to thank you now that we are done with the Apple Book publishing of my Top 10 Bestselling book, Cancer It's a Good Thing I Got It! The Life Story of a Very Lucky Man. In the beginning, I looked at working directly with Apple myself on this project. After reviewing everything that was involved; time and money, it was clear that I was way ahead, once again, letting you, the experts handle it all for me. You and the rest of the team members at Outskirts Press know all of the ins and outs involved in each step of the publishing process and that holds true for Apple Book publishing with Apple as well. You make it so easy to do business with you. All I have to do is make a decision as to which of my publishing dreams I want to accomplish and you and the team at Outskirts Press make it come true. With over 70 million iPads having been sold so far, why would any author chose to miss out on that fast growing market? Those amazing numbers don't even take into consideration all the millions of iPhones that now also have access to my book. In addition to Apple Books distribution, I also received the ePub version of my book that I have sold to Sony eReader customers and it is also the format needed to serve Barnes & Noble customers who use the Nook. I now have every format covered to ensure that no matter their choice, every reader can access my Top 10 Bestselling book any way they choose; hardcover, paperback and every version of eBook out there.

David A. Koop
Service Details
Technology is changing the publishing industry. Now instead of curling up with a new paperback, many readers are curling up with their electronic devices -- from eReaders to computers and of course, the Apple iPad.
That means there are more people who are ready, willing, and able to read your book! But, only if it is made available to them.
The Premium Edition Apple Book with Private Label Apple Books distribution is the simplest, most convenient one-click solution for publishing your book as an iPad/iPhone ebook with full distribution on Apple Books in YOUR NAME.
You receive greater exposure for your book. The more outlets where your book is available for sale, the greater the chances that your book will be discovered by potential readers.
You have full control over your retail price. That's right. You have complete and total control over how much your book sells for on Apple Books.
You become the Publisher. You receive your own Private Label imprint and Bowker-Approved ISBN -- unique for your Apple Book edition, registered with Bowker in YOUR name. We simply do everything for you behind the scenes and you collect all the glory and all the money. Your Apple Book edition exists completely independently of any versions of your book.
You receive royalties directly from Apple. Apple issues your royalty payments according to their schedule. There's no "middle man" involved at any point.
You receive the final EPUB converted file. It's yours to pursue other distribution channels independently if you want.
iPads and iPhones are unique and revolutionary devices designed to make reading more convenient. However, the majority of these readers love actual BOOKS. An Apple sale is an inexpensive way to offer your book to a potential reader; if they like it, they are more likely to purchase the paperback or hardback edition, too.