Ghostwriting (down payment)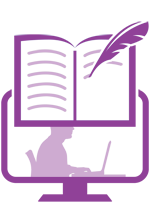 Need help finishing (or starting) your manuscript? Let us do the work! Outskirts Press makes it easy to finish your book with our convenient Ghostwriting option! With a down-payment, you can begin the Ghostwriting process with a professional writer. The final fee/price will depend upon your book. Publishing with Outskirts Press? Login to your Publishing Center first.
Planning to
publish with Outskirts Press

? Your personal Publishing Consultant can help you choose the right Ghostwriter for your book. Schedule a Consultation
Ghostwriting Service Details
Product details
Do you have a great book idea but have not had time to write it? Or are you halfway (or even further) along in your manuscript but just cannot seem to finish it?
Ghostwriting is the solution! Having a book professionally ghostwritten is one of the most popular (and publicly unknown secrets) in the industry.
Almost every celebrity autobiography you have ever read or heard of was written by a ghostwriter. Even hugely successful authors like James Patterson collaborate with other authors to produce high-quality books so prolifically.
Ghostwriting is a great option for any writer, but is particularly effective for busy individuals who have a need for a book but simply lack the time to compose (or finish) the manuscript. Ghostwriting services can be contracted to write the entire book, or get you through a particularly difficult part of the manuscript, or to finish it up for you. All ghostwriters are adept at matching the "voice" and "tone" of material that is already written.

How does the process work?
You begin by placing a down-payment for Ghostwriting Services through Outskirts Press. Upon payment of that deposit, we will assign a ghostwriting facilitator to introduce you to the talented ghostwriter we believe will be best suited to your project, based upon some information we will solicit from you about your book and your goals.
Once that introduction is made, you will work personally and directly with the ghostwriter. Together, the two of you will determine if it is a "match." Ghostwriting is an intimate exercise based upon talent and trust. You and the ghostwriter will both need to agree to move forward. If it doesn't seem like a good match, just notify your facilitator and we will introduce you to a different ghostwriter.
However, in most cases, the match is a positive one. You will reach a written agreement directly with your ghostwriter about the project's cost, timeframe, and deliverable.
Your ghostwriter will already know you paid a deposit. If your total ghostwriting fee is less than your down payment, you won't have to pay your ghostwriter anything and you will receive a refund from us for the difference in amount (if any). Please keep in mind that due to the time-intensive nature of writing a book, most ghostwriting projects are in the thousands of dollars. Your ghostwriter will provide you with his or her pricing estimates in advance of starting, but it will help now to realize that ghostwriting is an investment.
The process itself will be outlined by your ghostwriter for your approval, and the two of you will work together until the project is done. Any additional fees you owe will be paid directly to the ghostwriter via a payment schedule the two of you will agree upon in advance. Any agreements or contracts that are necessary will be presented to you by the ghostwriter, independently of Outskirts Press.
Writing your book is personal, so we don't get in the way of the ghostwriting process. But if questions or concerns arise, we'll be here to faciliate solutions.
Yes, with our exclusive ghostwriting services, writing a book is now just as easy as publishing and marketing one. Just another reason Outskirts Press is rated #1.