| | |
| --- | --- |
| Home » What We Offer | Monday, October 25 |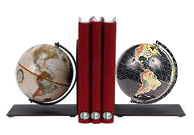 Are you publishing a book? Say good-bye to the rejection of traditional publishers and the two-year publishing cycle. Say good-bye to the hassles of independent self-publishing, like guessing print-runs, managing inventory, and the responsibility of order fulfillment.
Say hello to the flexibility and control of self-publishing combined with the full-service support and confidence of a book publishing company, all under one roof.
Outskirts Press offers you the best of both worlds by combining the advantages of independent self-publishing with the advantages of traditional book publishing. Before, during, and after publication you will receive the assistance of a dedicated group of publishing professionals, all the while maintaining 100% of your publishing rights and 100% of your profits. With our Private Label Imprint and ISBN option, you can even own your own ISBN assigned directly by R.R. Bowker (for 20% less than they charge you).
Still writing your book? Outskirts Press has a growing selection of writing services designed to help you start or finish the book of your dreams, no matter where you decide to publish.
Need marketing help for a book you published elsewhere? Outskirts Press offers select marketing services and products to all authors, regardless of where or how you published your book. Of course, if your book is published with Outskirts Press, you get more choices for discounted rates.

Traditional
Publishing

Independent
Self-Publishing

Full-Service with
Outskirts Press

Wholesale distribution to Ingram

Automatic online listings with top book retailers

Marketing support helps you sell books

Book orders are fulfilled for you

You keep all your rights

You control the content of your book

You determine how much money you make

You set the retail price of your book
The Custom Difference
Why Outskirts Press?
Only Outskirts Press grants you full control over all your pricing. Our amazing pricing calculator makes it easy to set your retail price, your royalty, and your trade discount.

The rules are up to you. See what some of our successful authors are doing to turn their profits up and the publishing industry upside down:

Short discounting with 20% trade discounts
Disallowing retail returns
On-demand print runs for the convenience of zero-inventory

Of course, conventions have their place, too. As our satisfied authors will tell you, Outskirts Press lets you fully customize your book publishing experience if you wish to remain more traditional:

Set your trade discount to the standard 55%
Select the optional retail returns program
Off-set print runs for additional discounts

Or you can do anything in between. With every facet of book production, publication, distribution, and marketing support under one roof, you have the ultimate in convenience and control, every step of the way.

Custom pricing

Satisfied authors

Marketing support