Monthly Outskirts Press Newsletter
And the winner is...

Each year, we at Outskirts Press are impressed — and overwhelmed — by your entries in our annual "Show Us Your Love" contest which celebrates Valentine's Day and Self-Publishing. The level of interest we see affirms our dedication to providing a rich and varied range of self-publishing services to authors looking to take the next step toward publication … and it inspires us to outdo ourselves, year after year, in making your dreams a reality. Thank you, one and all, for the love you've shown. Your success is our success.

And without further ado, the first-place winner is … Peter Springer, author of They Call Me Mom.

In his video, Peter shares his positive experience publishing with Outskirts Press and some valuable book marketing advice. "One thing I'm finding throughout this process is you can't be afraid to put yourself out there." Peter not only recorded a 10 minute video but submitted a selfie sporting his custom book t-shirt and displaying his promotional posters and bookmarks. For his efforts, Peter received the most votes and wins a brand new, HP Touch Screen Laptop Computer. Congratulations, Peter!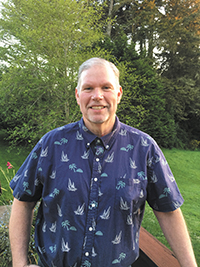 The Path to Self-Publishing is Smoother Than Ever!
If you will indulge us just a moment, we'd like to compare the self-publishing process to conflict resolution and the scientific method. Wait, what? Each of these things has been distilled down to five simple steps, as we have done with the publishing process. Just as with conflict resolution, self-publishing is a negotiation of complex relationships–and just as with the scientific method, self-publishing through Outskirts Press is a careful, thoughtful, and exploratory enterprise which produces reliable–and sometimes revelatory—results!

The comparison, perhaps, ends there. But when we talk about five steps to self-publishing success, we're not being overly simplistic or reductive. These five steps are...

Read More...
Online Limited-Time Offer
Free E-Book Distribution Plus 5 Extra Copies
What's one of the best ways to increase the reach of your book? But adding e-Book publishing and distribution. And today you'll get it for free. Simply purchase your Ultimate Black & White or Full-Color today and you will receive a FREE Amazon Kindle e-Book Edition and Barnes & Noble NOOK e-Book Edition for free (plus we'll add 5 extra print copies to your package, too!). But hurry, this is a limited time offer that expires soon!
ENTER PROMO CODE 5+Ebooks
For more information, call a Publishing Consultant
at 1-888-672-6657 or chat with us on our website at www.outskirtspress.com.