HOW DOES
AUTHOR HOUSE
COMPARE?
Outskirts Press features higher profits, lower retail prices, and lower per-copy prices. This is the kind of pricing flexibility only Outskirts Press offers.
Other details about the book used in this comparison chart:
Author selected a trim size of 6 x 9 (paperback) from among 9 available paperback sizes. AuthorHouse offers 3 paperback size choices.

Author set a trade discount of 20% from among an available range of 20% - 55%. Author House offers no author control here.

UP-FRONT FEES
COMPARE OUTSKIRTS PRESS AND AUTHOR HOUSE
SIDE-BY-SIDE (AND SAVE)
| | | |
| --- | --- | --- |
| | Outskirts Press | Author House |
| Top of the Line Publishing Fee | $1999 Ultimate | $698 |
| Author Photo on Back Cover | Free | $119 |
| Hardcover Edition (optional) | $199 | $350 |
| Expedited Service (optional) | $149 | $500 |
| Exclusive Custom Cover (optional) | $ | $1199 |
| Total with Expedited and Author Photo | $1098 | $1317 |
| Total with all above options | $1196 | $2866 |
Get started today with your free author's center by clicking here »
*** TRUE STORY ***
Best-selling Author Switches from Author House to Outskirts Press and Increases Royalties by 300%
Alan Ritz, the best-selling author in six different categories on Amazon.com switched his book to Outskirts Press and increased his royalties from 15% to 55% as a result. For a best-selling title on Amazon that translates into big bucks.
"I am interested in a long-term partnership," stated Mr. Ritz regarding the decision to move his book to Outskirts Press, "and I considered [the] services to be of higher quality and value."
Mr. Ritz made his decision to leave his previous publisher, AuthorHouse, after just two months due to the low royalty. "Their royalties are not a secret. An author has to select between 5%, 10%, or 15% royalties for Amazon, which is still extremely low." Even though he selected the highest royalty allowed, he was making just $3.74 on a retail price of $24.95.
In Mr. Ritz's case, that margin differential translates to a retail royalty of 55% for every book sold through Outskirts Press's extensive distribution network of wholesalers and online retailers. Yes, that includes Amazon and Barnes & Noble's websites. A royalty of 55% on the retail price is unheard of in the publishing industry, but Outskirts Press continues to pave the way toward book publishing of the future.
*** TRUE STORY ***
| | |
| --- | --- |
| Do you want your own free e-book publishing guide sent to you immediately? Click here. (You will also receive a free report entitled Top 5 Mistakes to Avoid When Choosing a Publisher. | |
IS OUTSKIRTS PRESS RIGHT FOR YOU?
Decide for yourself...
As the exclusive publisher for Writer's Digest's Annual Writing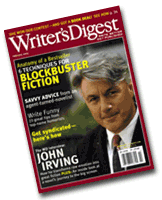 Competition Collection (4 years running), we know precisely what authors need.
We will help you publish your manuscript into a high-quality...
paperback book (up to 9 different sizes to choose from)
hardback book (up to 6 different size/types to choose from)
full-color book (2 different paperback sizes to choose from)
e-book
Your book can be available for sale throughout the world, including through...
Amazon.com
Ingram Wholesalers
Barnes & Noble.com
Baker & Taylor
and many more!
AS EASY AS 1, 2, 3
Our hassle-free step-by-step process is so easy, anyone can do it, (and you can start the process immediately!)
Register for a free author's center account [here]
Get an author representative assigned to help you...»
Submit your manuscript and complete the process at your own pace
There is no need to worry...
Worried about the ISBN number?
Worried about the interior formatting and cover?
Worried about the EAN barcode and proper spine width?
Worried about automatic distribution and fulfillment?
Relax! We can handle it all!
"Unbelievable!
That was the word-of-the-day for me the day my author's copies arrived. I said the word 'unbelievable' so many times that day, I lost count.
The look of my book met every single one of my expectations and then some. I never realized that the vision for the book I had in my head since day one could be so fully and so easily realized.
A mere three months after initially contacting Outskirts, I'm a published author!
Unbelievable! With the help of my author rep, Michelle, and, of course, Chris (Director of Author Support), my book is an actual, three-dimensional object that others can buy. For anyone who wants to keep their manuscript exactly as they intended and have complete control over every aspect of the publishing process, Outskirts Press is your best option, too."
Philip Colander
Those Made to Suffer
TOP 5 PUBLISHING QUESTIONS
(AND ANSWERS)
How will people be able to buy my book once it is published?


Your book will be for sale online through many different book retailers such as:

Amazon
Barnes & Noble
Borders


Additionally, you receive your own free webpage (don't worry, we design it for you, but you may modify it whenever you want without any programming).

Your book will be distributed through wholesalers and publication databases like:

Ingram
Baker & Taylor
Bowker's Books-in-Print




How does Outskirts Press quality compare with Author House?

The print quality will be exactly the same since Outskirts Press and Author House use the same exact printers.

How do you help me market and promote my book after publication?

No other publisher offers what we offer. The exclusive Outskirts Press Marketing COACH offers Creative Online Assistance, Coaching, and Help by sharing marketing tactics, promotional opportunities, and general recommendations for years after your book is published.

Your free author tool kit inside your Author's Center allows you to manage your free Author Webpage whenever you want. And you can produce (and modify) professional sales sheets whenever you need them.

We offer all the marketing materials you will need, including bookmarks, business cards, postcards and two different sizes of posters. Whatever you order is designed and shipped straight to your house. Not just templates that you have to print elsewhere. These are the real marketing materials featuring your book that you can immediately start using.

Plus, every book we publish receives its own Internet webpage, which you can customize with your book synopsis, a sample chapter, and you author biography. You can even change the content of your webpage whenever you want, and your changes are made instantly.

How do I get paid?

Every quarter Outskirts Press mails royalty checks via first-class mail ranging from hundreds to tens-of-thousands of dollars.

The royalty amount you earn is up to you. (Isn't that a refreshing idea?) Step 7 of your pre-production process allows you to set your own retail price, discount, and royalty in advance so you know all your pricing beforehand.

How do I know I can trust you?

Outskirts Press is a member in good standing with the Better Business Bureau.

We are active members of many large and reputable writing & publishing organizations throughout the country, including:

The Publisher's Marketing Association
The Colorado Independent Publisher's Association
The Florida Writer's Association
The Small Publisher's Association of North America


Writer's Digest magazine trusts us to publish their annual Writing Contest Collection for one of the most renown national writing contests in the United States (now in its 76th year).

And, of course, you can read (and listen to) many of our satisfied authors in their own words right here (just be sure to come back to this page for your free e-book offer below).

DON'T LET THIS HAPPEN TO YOU!
"My second book, A Nice and Quiet Place was published by Author House last year. I paid $944 (because of discounts offered) - that would have been like a Ultimate package with Outskirts Press. I got a book that disappointed me to no end. I kick myself because I didn't know about Outskirts Press."
- Christina Brett

GET A FREE E-BOOK INSTANTLY...


Discover how easy publishing can be...

Learn the financial differences between traditional publishing, independent self-publishing, and turn-key publishing with Outskirts Press

Learn how to get listed on Amazon without their yearly fee (and without paying 55% margins)

Learn why famous authors and celebrities are starting to publish alternatively

...and much more! Just fill out this form below:
"I just wanted to tell you how happy I am with my book. The final product exceeded my expectations. Outskirts Press did a wonderful job.
Words cannot express the joy I am experiencing now. The professionalism and the courtesy that was displayed by my author representative Lora is immeasurable. I will not hesitate to recommend your services to anyone I know who wishes to publish their book.
My friends and family are piling up to get their copy. Many have complimented me on the cover design. The layout is awesome! I am sure I will be using Outskirts Press again in the near future. "
Tonya Barber
A Journey Through The Window Of My Soul
All the details, including our contract and package prices, are in our online guide here, but below is a quick run-down of what you can expect when working with Outskirts Press.

Once you begin the publishing process with Outskirts Press with a $35 deposit (which is applied toward the cost of your package) you are assigned a team of publishing professionals to help you personally.
Your main point of contact is your Author Representative, who helps you through the pre-production process and keeps in touch with you from beginning to end.
Your book also receives a Title Production Supervisor, who oversees the production of your book and makes sure it is high quality.
Your Author Rep and Title Production Supervisor are assigned to your book within 24 hours of beginning the publishing process.
Plus, our Director of Author Support is available to make sure everything is going quickly and smoothly. If you ever have any concerns, he is your ace-in-the-hole to help you resolve them.
After your book is published, the amazing Marketing COACH provides marketing tips, promotion recommendations, and publicity tactics designed to help you be successful!

"I wish to express my great appreciation for your role in getting my most recent book published. I am very thankful that you and the Outskirts people have been excellent to work with.
Everyone with whom I have dealt at Outskirts has been professional
and cooperative.
I am looking forward to working with Outskirts in the future."
Montecue J. Lowry
Great Captains of the Faith
EAGER TO SEE YOUR BOOK IN PRINT, PUBLISHED, AND AVAILABLE FOR THE WORLD TO BUY?

CLICK HERE TO START RIGHT NOW
WITHOUT OBLIGATION
OTHER RESOURCES:
See what Outskirts Press authors are saying about their self-publishing experience
I felt that I was in the hands of a pro...
From the beginning, and throughout the process of publishing my first book, I felt that I was in the hands of a pro. Dana always took the time to answer my questions in detail and swiftly, and if she didn't have 100% confidence, she researched the question and got back to me. I was very pleased with her and I am also thankful that I was paired with her as an Author Rep.
— David Matityahu Ben Avraham, author of There's No Such Thing as Magic Blood
The entire Outskirts Press team working with me, are exceptional...
Bridget, as well as the entire Outskirts Press team working with me, are exceptional. They held my hand through the entire process in addition to providing me with welcomed support and encouragement. I am looking forward to our next project together. I have recommended Outskirts Press to several freelance authors in my area. Thank you for making a potentially hectic journey so enjoyable and so satisfying.
— Paneque y Diaz, author of More Than What They Seemed
I will highly recommend Outskirts Press to my friends and associates…
My representative Jamie was always extremely professional and helpful during the entire process of my book publication. She always responded very quickly to requests and was always helpful throughout the entire process. She is a great role model and a great asset to the Outskirts Press family. I will highly recommend Outskirts Press to my friends and associates and also look forward to doing more business in the future. I am extremely pleased with my book publication and consider this a major milestone in my life . Thank you all very much...
— Lawrence N. Weston, author of Avoiding Self Imposed Adversities
I'm delighted with the outcome...
I was very happy with my author rep's responses to me. She did a superb job of answering my questions and helping me through the editing process. She was always available when I needed her. I'm delighted with the outcome--my book looks good and it's selling! Thank you.
— Kathleen O'Brien, author of Reclaim Your Right To Grow Old
I have been very pleased with the way OP helped...
I have been very pleased with the way OP helped and handled the publishing of both my books. Tina was my first great agent and Dana continued that care and concern. I would definitely use this company again and recommend them to all who are now asking "How can I get published? Please keep up the good work and the integrity you have with your company. May God bless you all for blessing your clients the way you do!
— Charlene Hendricks, author of Times of Refreshing
A great experience with Outskirts Press...
A great experience with Outskirts Press. I learned a lot in this process. I will do it all over again. Thank you so much.
— Esther A. Ota, author of Children: My Heritage - A Testimony
Her guidance helped turn my dream into a reality…
The one-on-one with Lisa was great. Especially the phone call picking out styles, font, cover template etc. She even got a vote on the color. I so wanted to have my daughter's painting as the art work on the cover and she gave me a way to do that. Her guidance helped turn my dream into a reality and sometimes it is still hard to believe until I look at my book. Thank you.
— Nancy L. Regas, author of The Art of Being a School Counselor
Thanks, Outskirts Press...
What a blockbuster learning experience I had being a part of self publishing with Outskirts Press! I felt empowered to the next challenge by both Allison and Dana. Their professional guidance and clear instructions when I needed help was crucial to feeling I could tackle the next step. I look forward to the experience with the marketing team. Thanks, Outskirts Press.
— Barbara Drinkwine, author of Lima Beans for Breakfast
Outskirts Press changed my life for the better...
Outskirts Press changed my life for the better. They turned my adoption memoir into a book that is not only beautiful to look at, it is pleasurable to read, easy to purchase online, and in less than a month already has had a profound impact on many people. A truly amazing company with a heart. Deepest gratitude!
— Paul Kimball, author of We Are All Human Beings
Everyone worked hard to create an awesome final product…
The Outskirts Press team was helpful, attentive, prompt and detail oriented during the publishing process. It really felt like a team effort, and everyone worked hard to create an awesome final product that was my fully published book!
— Eric B, author of Realm of the Invader
Thanks for a great job...
Having just published my eighth book with Outskirts Press, I can attest to it being a great experience, and I look forward to publishing number nine. Thanks for a great job.
— James A. Hunter, author of Soft And Gentle 8
I would like to thank everyone at Outskirts Press...
I would like to thank everyone at Outskirts Press for helping me getting my book (Storms of Jaycard) into print. I never thought in my wildest dreams that I would write a book and have it published. Once again, I would like to thank everyone at Outskirts Press for making my book dream come true.
— Joseph J. Myer, author of Storms of Jaycard
Previous
Next