Friday, September 17
NOW THAT YOU ARE PUBLISHED...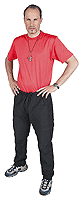 ... the Outskirts Press Marketing COACH will provide you with creative, online assistance, coaching, and help.
Keep an eye on your email box. Your first Marketing COACH email will arrive very soon. You'll also find answers to immediate questions you may have here.
The importance of marketing cannot be stressed enough and the Outskirts Press Marketing COACH shows you the way. Get excited! Over the next couple years you are going to get so much information to help you, you will wonder how authors publish anywhere else.
Get a head start with the Marketing COACH!

Outskirts Press CEO Brent Sampson shows you how to get the most out of Amazon.com in his bestselling book, Sell Your Book on Amazon.