Friday, September 17
WHAT CAN OUR
MARKETING COACH DO FOR YOU?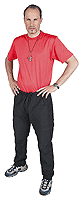 It is a widely-held misconception that New York publishers market and promote every book they publish.
Not true!
FACT: Traditional publishers have marketing budgets just like everyone else. They apply the lion's share to the few books they hope will pay back huge dividends.
So if your name is J.K. Rowling, Stephen King, or Dan Brown, you are sitting pretty. Enjoy the ride.
Since 7 out of 10 mainstream books actually lose money, the traditional publisher is quick to move on to the next book. But they keep all your rights in an effort to recoup their investment.
You are right; there must be a better way...
With full service publishing companies like Outskirts Press, it is easier and faster than ever to get your book professionally published without waiting for a traditional publisher.
How easy is it?
Submit your finished manuscript to your personally-assigned author representative

Select from a menu of options (like copyediting and Library of Congress numbers, for example)
Set your retail price and determine your own royalty

In about 12 weeks your book is published and available for purchase globally (from worldwide outlets like Amazon.com).

Too bad publishing is so easy and marketing is so hard, right?
Wrong!
The exclusive Marketing COACH at Outskirt Press offers Creative Online Assistance, Coaching and Help for books published under the Ultimate or full-color Full-Color publishing packages.
Beginning immediately after your book is published and continuing for years after publication, the Marketing COACH is a valuable and necessary component of any successful publishing journey.
The free Marketing COACH offers you resources, tips, and tactics that many other publishers charge you thousands of dollars for. When you publish with Outskirts Press, the Marketing COACH will provide:
Access to national television producers contact information, including Oprah and Good Morning America

Access to radio producers contact information in your U.S. state
Book reviewer addresses and submission instructions
... and so much more...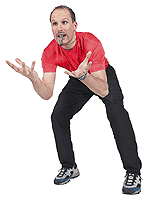 BELIEVE IT OR NOT...
1) Some publishers like to suggest that a guaranteed book review with Kirkus Book Reviews is exclusive to their company.
Not true!
FACT: Any author can get a book review written by Kirkus. The Marketing COACH will tell you how.
With the Outskirts Press Marketing COACH in your corner you will discover...
How to pitch your book to Oprah
How to submit your book to Google's product database
How to list your book alongside an Amazon bestseller
The addresses of independent bookstores nationwide
and much, much more!
There is a lot to do once your book is published. The Marketing COACH shows you the way over a gradual span of time, in order to give you time to complete each suggestion and tip at your own pace and discretion. Do as much or as little as you desire. But the help is there, it keeps coming for YEARS, and best of all...
IT'S ALL FREE...
Publish your book with our Ultimate or Full-Color publishing packages and the Marketing COACH will contact you automatically after your book is published to start sharing these tips and suggestions.
"I am overwhelmed with how helpful you are with this information. Keep it coming!"
- Dr. Faye, author of
The Desperate Daughters of Destiny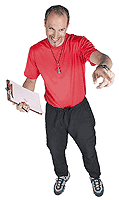 If you published your book with another on-demand publisher, don't be embarrassed. It happens to the best of us. Now, join the legions of authors switching to Outskirts Press for higher profits and the exclusive Marketing COACH. In the majority of the cases, we can keep your same retail price and increase your Amazon royalties by over 100%. Give it a try to see what you should be earning on Amazon with our amazing pricing calculator here.
Then, when you are ready to experience the future of book publishing with Outskirts Press and the Marketing COACH, visit the author's center sign-in page here to get started.