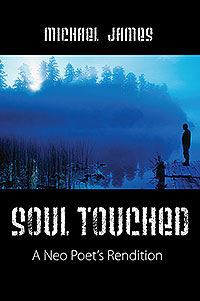 Soul Touched is a contemporary collection of insightful poetry and short stories that capture the human experience as well as the healing power of nature. This book explores how humanity is still intertwined with nature and with other people, despite the alienation of modern culture. The collection examines the ways in which life can be experienced as an exultation of joy, yet recognizes its struggles. With natural, accessible, heartfelt language and images, the reader is given a glimpse of deep and resonant issues in a mirror that gently softens a profound message. Open this book to discover the possibility of transcendence, and the potential for healing that dwells in everyday life.
Media Center
Press play to listen to audio excerpt...
About Michael James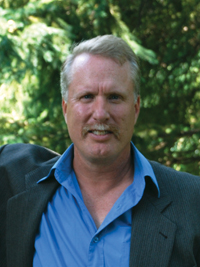 Michael James has an undergraduate degree in professional studies, focusing on counseling. He has spent a great deal of time working with people in the Human Service field. He has been a world traveler, and has also traveled extensively in the US. As an avid naturalist, he has explored America's national parks, including Denali, Yellowstone, Theodore Roosevelt, Badlands, Black Hills, Itasca, San Gabriel, Lewis and Clark trail, the Smokies, Cascades, Grand Tetons, and Rockies.
6 x 9 paperback white
Instant e-Book Download
Note: e-Books are for electronic enjoyment only. They may not be edited or printed.
Genre:
POETRY / American / General
Publication:
Feb 12, 2013