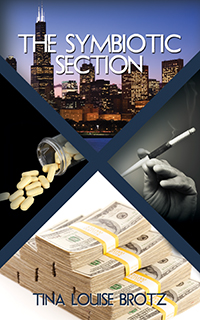 The edgy streets of Chicago provide the backdrop for a riveting tale that seamlessly blends danger and passion with the high-powered corporate world and the seedier side of the city. Fiercely independent and ultra-sophisticated Michelle Pierson has made a name for herself as a highly successful entrepreneur. Still gorgeous and in her early thirties, she has achieved it all, but at what cost? Realizing that she is now at a crossroads in her life, she tries to cope with lingering feelings she still has for her sexy ex-husband, Michael Dickerson, head of the largest advertising agency in the city. He has never been able to handle her rising star, and Michelle soon discovers that his head is elsewhere as he negotiates the largest deal of his life while trying to bed every available female in his path. When Travis, the biracial son she once abandoned, experiences an unfortunate turn of events, Michelle is forced to take matters into her own hands to find out who or what is actually responsible. The situation escalates as she weaves through a tangle of betrayal and deceit. The trail leads to someone she knows, someone consumed by revenge. Her quest to uncover the truth takes her to the underbelly of the city, the Symbiotic Section, where she is forced to face a worthy adversary in a final showdown that not only threatens the very foundation of her family but will change her life forever. Will Michelle finally be able to secure a future filled with the promise of love, despite the ever-present danger she has willingly placed herself in for her son's sake? Find out in The Symbiotic Section, a story of greed, corruption, truth, and raw sensuality.
Media Center
Press play to watch the video...
DID YOU KNOW . . . When I go to the movies I absolutely loathe stories that have questionable endings, plots I need a translator for and predictable characters. I think that's why I go out of my way to write about characters that are explicit in detail, have endings that are understandable and plots that are completely unpredictable. Yes, my characters are flawed, but I don't know of anyone who isn't. Over the top? Yes, I admit that too but all of my characters are based on real people I know or have known. Being a former flight attendant, I must have met over close to 700 people a day on an average day . . . no small feat to say the least. I know that some individuals have moral issues with some of the language and subject matter; well all I can say is that my novel is NOT a Christian book but, believe me, it was written by a Christian and isn't that more important? Besides, I've actually heard worse on the elementary school yard! Let's not forget that we all need a little spice in our lives. Since I've been ghost-writing speeches and short stories my entire adult life, I needed a way to break out and throw my hat into the arena. This is my debut novel and guess what? It has MY name on it (yeah!) So sit back, relax and enjoy the "read." Oh, don't forget to ensure your seat belt is securely fastened. If you're entertained, then I've done my job and done it well. By the way, my novel is also available in Kindle, Nook and iBook formats for just $9.99 for those of you with those sweet-looking high-tech devices and the video is always available for viewing on Youtube.com Check out my blog on Goodreads.com and look for book giveaways, which I run from time to time on that website. I'm also on Facebook.com and am always humbled to hear from my readers. Live... Love... Laugh...
About Tina Louise Brotz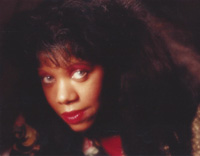 A proud Chicago native, Tina Louise Brotz has enjoyed a diverse career running the gamut from an assistant in a bank marketing firm to a homeowner association coordinator. Blessed with a quirky sense of humor, her unpredictable plots are derived from her multifaceted career experiences and worldwide travels, which allow her to do what she does best—storytelling. She has resided in the Phoenix area since 1994 and relishes every day in the Valley of the Sun with her husband and their two adopted children.
5 x 8 paperback cream
6 x 9 hardback w/ jacket
Instant e-Book Download
Note: e-Books are for electronic enjoyment only. They may not be edited or printed.
Genre:
FICTION / Contemporary Women
Publication:
Aug 22, 2013