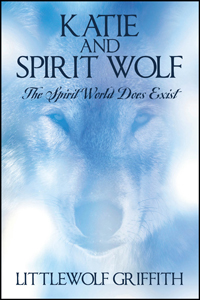 Littlewolf Griffith Grew up in the Native American world during the depression area. Littlewolf has always had her feet part in the white mans world and part in the Indian's spiritual world. Her mind has imagined her in many different avenues of the real and the spiritual. She has seen and heard many stories from her Indian people of the here and now and the spiritual aspects of the Indian world. She bears the birth right of a seer, as did her mother and her Mother's Mother. So it is not unusual to see how she would finally come to write the story Katie and Spirit Wolf. The life and happenings of Kate Cody a private Detective, an unusual wolf named Spirit Wolf and Mama Blue an Elder of Monacan heritage. With their help she is guided into the Native American spirit world in solving crimes that the three of them worked on together as a team.
About Littlewolf Griffith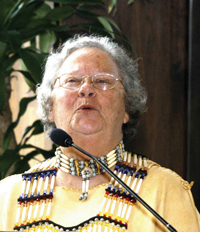 Lorraine Littlewolf Griffith born in 1938. She grew up in Danville, Virginia and spent much of her young years with an Aunt who lived in the Amherst Virginia area of Bear Mountain a Monacan Indian community. She is the eldest of 15 children.
6 x 9 paperback cream
Instant e-Book Download
Note: e-Books are for electronic enjoyment only. They may not be edited or printed.
Publication:
Jan 27, 2012