When Angela finds out her alcoholic sister, Martha, is sponging off their aging parents in Florida and making herself a problem they are now far too old to deal with, Angela must persuade her husband to give up all they have in New York and move south to help out. Struggling with new jobs, a new climate and the impossible Martha, Angela and her husband, Kevin, find their nerves becoming more and more raw and their lives more and more strained. They never had to deal with anything like this in their peaceful life in New York.
Suddenly and unexpectedly, Angela's mother dies. Angela turns to her husband for support, but in the cruelest turn of fate, he too suddenly passes away. All alone, except for the helpless Martha, Angela must now gently coax her failing father into a nursing home. How does Angela cope? How will she fare when her need to act has passed and, alone, she must quietly face her losses?
Photographs and Memories is a novel based on the author's own experience with aging parents and with losing a parent and a husband. It is an emotional story and one that will ring true for anyone who has had similar losses in his or her life.
Media Center
Press play to listen to audio excerpt...
Press play to watch the video...
About Barbara Fifield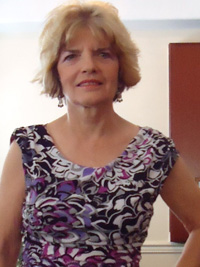 Barbara Fifield is a retired social worker and journalist who has published her poetry widely in newspapers and literary journals. She is the author of one other novel, Lucifer Rising, and of one book of her collected poems, Passion's Evidence. Ms. Fifield is a member of several writing groups, including the Tomoka Poets and the Ormond Beach Writers' League. She lives in Port Orange, Florida.
6 x 9 paperback cream
Instant e-Book Download
Note: e-Books are for electronic enjoyment only. They may not be edited or printed.
Genre:
FICTION / Contemporary Women
Publication:
Mar 31, 2010