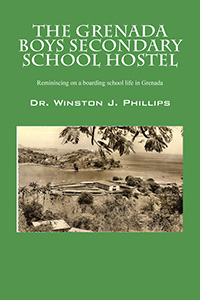 The Grenada Boys Secondary School (GBSS) Hostel was an institution that transformed adolescent boys from "brash, crude, 'ignorant', unhewn base metals" into "polished gems". This book is about memories of a boarding school life, and is also a tribute to an institution where boys lived, studied and played for almost nine months each year over six to eight years. The keys to Hostel life were discipline and personal development - in study, play and in other aspects of social life. READER COMMENTS: http://www.facebook.com/group.php?gid=277599789148&ref=mf
The Hostel was more than just a "place to stay". It was a society, an environment that shaped characters, and produced high caliber scholars and sportsmen, and confident young men. While the GBSS was the instructional environment for all boys, the Hostel was the life learning environment for all Hostel Boys. The education offered by the School and Hostel was somewhat different.

-------------

The Hostel educated us, inter alia, in living and studying together, in discipline and responsibility, and in camaraderie, and gave us a rallying point for a fighting spirit in sports and academics.

-------------

"So many of us came to the Hostel as brash, crude, 'ignorant', unhewn base metals, and left as polished gems".

----------------

(My view is that)…Study is serious work, and must be approached with a plan and a purpose. There is little fun in study per se or class work. The real fun comes from discovering and learning something new – a new twist, and new angle or a new solution. So, I advise my grandchildren and youngsters to learn something new every day.

-------------

Our greatest lesson and legacy from the Hostel may be the true meaning of friendship. This must be so since our friendships have lasted with vigor over 50 years, even though we all have gone our separate ways. We had a different view of 'love' when we were boys, but after all, is this not what love is – an enduring friendship coming from the heart?


About Dr. Winston J. Phillips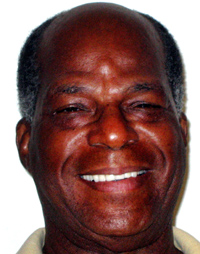 Dr. Winston Phillips, the author, was a Hostel Boy from 1953 to 1960, and outlines in his reminiscences the systems and experiences behind this Hostel process. Phillips' education at the GBSS and the Hostel was followed by his successfully completing degrees in Economics and Agricultural Economics. His working life carried him to many countries including Eritrea, East Africa where he was the first Representative of the United Nations Food and Agriculture Organization. He currently resides in the USA in Phoenix, Arizona with his wife, Elizabeth. Dr. Phillips firmly attributes his academic and working-life achievements to the solid grounding received at the GBSS and at the GBSS Hostel.
6.14 x 9.21 paperback
Instant e-Book Download
Note: e-Books are for electronic enjoyment only. They may not be edited or printed.
Genre:
BIOGRAPHY & AUTOBIOGRAPHY / General
Publication:
Nov 29, 2009