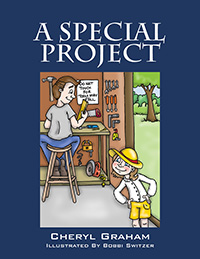 Mr. Graham's garage is full of tools—from hammers to saws to wrenches. And he couldn't be more focused on his own personal projects. Then a little girl named Cheryl pokes her head in. The garage opens up a whole new world for Cheryl, as she learns what each tool is and what they're used for. But it turns out she's not the only one to learn something. Together, they'll discover the magic of working as a team to create something truly special.
Packed with delightful illustrations, A Special Project shows the world of tools and building things is open to anyone, no matter the age or gender. This adorable story will captivate young readers and is sure to spark their imagination!
This is a cute story that

children would love to read and will be sure to

spark their imaginations.

When Cheryl steps into

Mr. Graham's workshop he introduces her to a world of tools and together they build a SPECIAL PROJECT that will

provide her with hours of

FUN!
About Cheryl Graham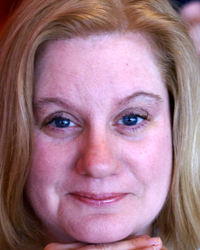 Cheryl Graham graduated from the Institute of Children's Literature in 1999, is a member of the Society of Children's Writers and Illustrators and is part of write4children. Graham lives in New England with her husband, three cats and parrot. She is currently at work on another book.
Genre:
JUVENILE FICTION / Readers / Beginner
Publication:
Mar 17, 2010