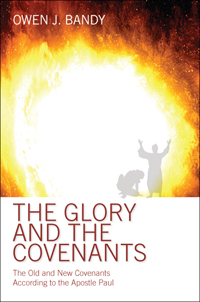 One of the most misunderstood concepts of the Bible among Christians of all faiths is that of the old and new covenants. For decades, Bible scholars and commentators have spoken of these covenants in a general way and thus with no particular appeal.
The problem has been that many of the explanations have grown out of a desire to harmonize with some cherished theological position. Thus the terms 'old covenant" and "new covenant" have become mere clichés that we use and hear, with no clear certainty about what they really mean.
When asked what the two covenants are, most people fumble for words unable to give a solid, simple Biblical description. Usually there is some indistinct notion about the old covenant being for Jews and the new covenant being for Christians and that's where it stays. However, no one seems to know just where in the Bible it says that.
The Theologian and Apostle Paul, of Jewish and Christian heritage, is the one Bible writer to give the most detailed explanations of the covenants. Do you know the two stories in the Old Testament that Paul uses as a foundation for his understanding of the two covenants? Can you give at least three illustrations from real life that Paul uses to depict the characteristics of the two covenants? Do you know just what characteristics someone will have in their life if they are trying to live under the old or new covenant? If you hesitated when thinking of answers to these questions then you will love feasting on this easy to read, Bible oriented book.
While the other writers of the New Testament may have used the word "covenant" a time or two in their books, the Apostle Paul referenced it over 20 times. For Paul the understanding of the two covenants is the bedrock of his gospel proclamation. Without a proper understanding of the covenants a presentation of the gospel falls incredibly short.
Once you have absorbed the message of Paul unpacked in The Glory and the Covenants the subject will never be vague and indistinct for you again.
The underlying motive of the people is beginning to emerge, the outright fear of death. Fearing for their lives the people beg Moses not to let God speak to them again. Having God speak to them directly is suddenly no longer a desirable thing. They want no more visits from God. They plead with Moses, "You speak with us, and we will hear; but let not God speak with us, lest we die." Then Moses says the most ironic thing. "Do not fear." How can that be? The mountain is quaking, boulders are shaking loose and crashing down, lightning is striking among thunder and smoke and you say, "Do not fear"? "Yes" Moses might have said, "That's right, God is not trying to frighten you into submission. He has not come here to harm you. This is not the Lord's purpose. He is just revealing Himself to you in all His majesty and power." In Moses' own words God "has come to test you that His fear may be before you, so that you may not sin."

On the surface it may sound like Moses is speaking out of two sides of his mouth. "Do not fear", for God has come "that His fear may be before you", How can we make sense of this?
About Owen Bandy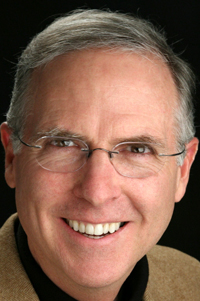 Owen Bandy completed degrees in Theology as well as a Masters of Divinity. With over 25 years in pastoral ministry Owen has made it his object to "preach the Word in ways that reach the heart." Owen is currently living in the upper Napa Valley in California.
6.14 x 9.21 paperback
Instant e-Book Download
Note: e-Books are for electronic enjoyment only. They may not be edited or printed.
Genre:
RELIGION / Biblical Studies / General
Publication:
Aug 19, 2009