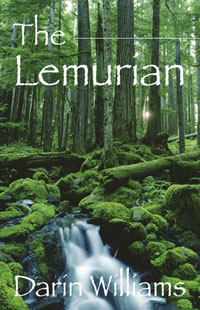 The Lemurian is a fantastic tale about Mya, a successful young professional woman that is thrust into a hidden world of mystery, intrigue and adventure. She knows nothing of her true ancestry, but unexpectedly finds herself face to face with a purposely hidden culture. You will quickly find yourself pleasantly immersed in her amazing journey and wonder...could this be you? Or someone you know? Open your mind and ignite your imagination as you meet The Lemurian!
About Darin Williams
Darin Williams, a native of California, who currently resides in beautiful Colorado, grew up with a curious and vivid imagination. That imagination was fueled by his Grandfather's wondrous tales and mysterious legends of the secretive and elusive 'Indians' of the Mt. Shasta region. The mesmerizing stories he heard as a child never wandered far from his mind. The Lemurian is the first in a series of recent pursuits, with work progressing quickly on the follow-up books.
5.5 x 8.5 paperback cream
Instant e-Book Download
Note: e-Books are for electronic enjoyment only. They may not be edited or printed.
Genre:
FICTION / Science Fiction / Action & Adventure
Publication:
Jul 08, 2008