Beware the Old Lion
Who Jealously Guards His Pride
In 1911 Arizona, as Sheriff Paco Alaniz investigates the murder of Don Santiago Castillo de Leon, he must deal with the priest who seems to be more than a confessor to the distraught widow, a runaway teenager who's promised as the tenth bride to the leader of renegade Mormon polygamists, an ex-Mormon gambler who wants to save his sister and the woman he loves from the husband they both share, and a vicious mountain lion threatening inhabitants of the Territory.
The fire was down to glowing embers when the stranger finally stood and stretched his long frame. Breathing silently, deeply, he willed himself a courage not found in a bottle. With a firm grip on his large hunting knife, he stepped slowly and carefully around rocks and trees, into the circle of the camp. Holding the knife close to his thigh, he reached Don Santiago's feet and studied the sleeping patrón for one moment of uncertainty. No one stirred. Four men breathed deeply and steadily, as the moon appeared on the eastern horizon, casting faint light onto the quiet mountain scene. The invader squared his shoulders and held the knife away from his body as he dropped onto his knees to straddle Don Santiago's body.

The trespasser's knees secured the blanket over the prey as he began to stir. A strong, calloused hand clamped around the patrón's hair, and a thin shaft of cold moonlight fell across the aristocratic countenance as dark eyes popped open in surprise. Don Santiago managed a slight gasp before the sharp blade slid swiftly across his throat and the sticky wetness of his own blood splattered across his chest. Dark red stained his shirt and blanket, spotting his killer's dark clothing. The murderer waited until his victim had finished the spasms of death and lay absolutely still. Then the shadowed man scrambled off the body and moved away, quickly and quietly.


Visit Debbie Jordan's web site at:

www.imaginetheworldatpeace.com
About Debbie Jordan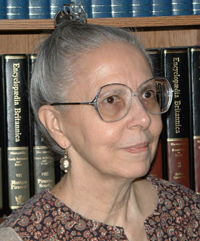 Debbie Jordan wrote "Love's Legacy" by Rosemary Jordan (Leisure Books, 1986) as part of a writing team; she published and edited "Night Owl's Newsletter"; and she now writes a column for the Arizona City "Independent." Jordan organized writers groups and conducted writing workshops in Texas and Georgia and now lives in Arizona with her husband, Jim, and their unusually cuddly cat. "Lion's Pride" is the first of several fiction and nonfiction books, including her essay series on ending poverty in order to build a peaceful society.
Visit Debbie Jordan's web site at:
www.imaginetheworldatpeace.com
5.5 x 8.5 paperback cream
Instant e-Book Download
Note: e-Books are for electronic enjoyment only. They may not be edited or printed.
Genre:
FICTION / Mystery & Detective / Historical
Publication:
Jun 08, 2007