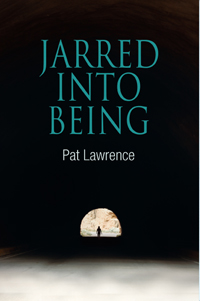 After the horrific loss of her parents, Eva struggles for independence and freedom from her sexual predators. With only her will, wits, and beauty to rely on, Eva's every challenge tests the limits of her cunning and determination to survive.
Become a Fan:
http://www.facebook.com/Pat-Lawrence
Media Center
Press play to listen to audio excerpt...
Press play to watch the video...
The following morning Eva's eyes opened slowly and focused on the glowing white hands of the clock on her nightstand: 5:18 a.m. The man Dwayne had sent into her room the night before was long gone, but the stale smell of him was everywhere: beer, marijuana, cheap cologne, dried semen.

She touched her face and the stinging pain was immediate. Instantly, she pulled her hand off the swelling. Lying naked under her bed covers, she stared upward at the cracks in the ceiling. They reminded her of an intricate, spider-webbed network of rivers and streams one might see on a map in a geography book. The explorer's choice of which river to travel, she thought was crucial to the speed, success, even the survival of the entire journey.

How do you choose? How do you know?
About Pat Lawrence

Pat Lawrence is a Wisconsin author who has previously penned Murder Mysteries and stage plays.
5.5 x 8.5 paperback white
5.5 x 8.5 hardback w/ jacket
Instant e-Book Download
Note: e-Books are for electronic enjoyment only. They may not be edited or printed.
Publication:
Aug 22, 2011