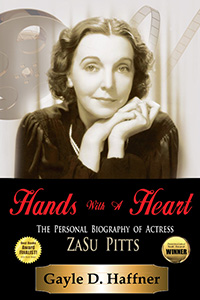 "What a wonderful treasure of information and anecdotes about one of the most beloved actresses in films. I loved her unique comedy, and had the privilege of seeing her perform live. Many thanks to Gayle Haffner for her untiring love and work!"
~ Ann B. Davis, Actress "An astonishing collection of material - a feast for ZaSu fans! Haffner shows us the real-life ZaSu Pitts -- a fascinating story!" ~ Mike Brotherton, Founder of the ZaSu Pitts Film Festival, Parsons, Kansas "Haffner imparts the breath of life to a favorite and almost forgotten legend, bringing us ZaSu's full career and the personal life she deftly kept private and away from the press. ZaSu's humanity will touch all who renew their acquaintance with this great star." ~ Edd Bayes, Co-founder of the Gale Storm Appreciation Society "Gayle Haffner gives a fascinating look at the life and career of one of cinema's great, versatile actresses -- the actress who could steal scenes with a flutter of her hands will steal your heart with her story. This authorized biography is well written and painstakingly researched to give the reader the inside story of one of our national treasures." ~ Ron Baker, Co-founder of the Gale Storm Appreciation Society

Hands With A Heart is a DOUBLE FINALIST WINNER in the USA Best Books Awards for 2011 !!

About Gayle D Haffner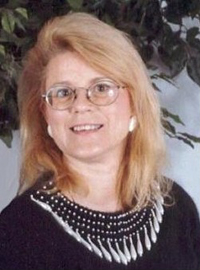 Since meeting ZaSu Pitts' son, Don Gallery, in 1999, Haffner has used her prior experience in corporate documentation to research, clarify and present ZaSu's life and legacy to her fans the world over.
6 x 9 paperback cream
Instant e-Book Download
Note: e-Books are for electronic enjoyment only. They may not be edited or printed.
Genre:
BIOGRAPHY & AUTOBIOGRAPHY / Adventurers & Explorers
Publication:
Jul 27, 2011