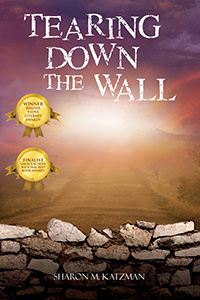 After a near-fatal car accident left her with a traumatic brain injury and a multitude of internal injuries, Sharon found – once she came out of her coma – that at the age of twenty-three, she needed to learn to walk, to speak, to listen, even to think…all over again. Already an acknowledged social introvert before her accident, Sharon soon discovered that it was too hard for people to look at her and hear her stumbling speech - reminders of the horrible difficulties she was enduring. As a result, people starting avoiding her. Sharon was never willing, though, to use her accident or its devastating effects on her as a crutch. She continued, for twenty years, with determination and will power, to learn to overcome her difficulties of what was often an exasperating road of rehabilitation and life-learning lessons. She finally was able to earn her master's degree in technical communication, a symbolic end to her decades-long struggle to overcome what for most of us would have been insurmountable cognitive difficulties. Tearing Down the Wall is the moving and remarkable story of Sharon's re-learning every detail of how to live her life from day to day and of her relentless journey to once again find her place in the world, both socially and professionally.
Media Center
Press play to listen to audio excerpt...
See my interview that aired on The Balancing Act, Lifetime channel!


---
Enjoy the book trailer!
---
Enjoy my interviews!
Page One Literary Newsletter
New Jersey Institute of Technology
Read reviews and excerpts of the book at Amazon!
Contact me @ smk.teardownwall@gmail.com!
About Sharon M. Katzman
Sharon M. Katzman was born and raised in Connecticut. After graduating from high school and studying for a year abroad, she moved to New Jersey to attend Rutgers University. While finishing her undergraduate work in biochemistry, the accident that begins this story occurred. Today she continues happily to live and work in New Jersey.
6 x 9 paperback cream
Instant e-Book Download
Note: e-Books are for electronic enjoyment only. They may not be edited or printed.
Genre:
SELF-HELP / Personal Growth / General
Publication:
Jun 11, 2010