A Ghostly Unedited True Story Of One Man's Pioneered Existence Traversing the Country from Coast to Coast !!!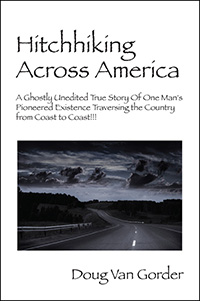 Today
I will hope
for a ride
This is how I survive
I need to bury my pride
And pray to God I stay alive.
Media Center
Press play to watch the video...
It's close to midnight and my life is on the brink of extinction. Quietly I lie here frightened , scared and all alone in this steel grave of a dumpster trying desperately to survive an unbearably frigid night. My exhaustion and mental burnout has destroyed my spirits........
About Doug Van Gorder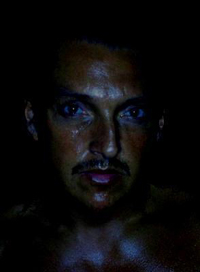 Doug Van Gorder a New Jersey native has been hitchhiking half his life traversing the country from coast to coast Canada-Mexico experiencing every bit of culture America has to offer.A survivor of countless dangers from the desolated Utah Canyons to the Subways of New York City. A life where the highway is the only place he calls home. From strung out junkies to young models his clientele carried his ghostly existence further and further down the road like a twisted scene from Phantom of the Opera.Today you will most likely see him dressed in black with slicked back hair waiting ever so cool somewhere along the blacktop deep within the heart of the Rocky Mountains. Where he's going no one really knows but if your ever so intrigued to pick him up you'll surely know where he's been......Czar- from the New York City Subway
6.14 x 9.21 paperback
Instant e-Book Download
Note: e-Books are for electronic enjoyment only. They may not be edited or printed.
Genre:
FAMILY & RELATIONSHIPS / Alternative Family
Publication:
Jul 19, 2009