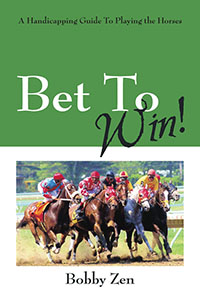 This work is geared towards the occasional handicapper looking for help, but takes you through the entire process, so, beginners can use it , too.
The entire process is clear and concise with plenty of examples and worksheets to guide you.
If you are going to play the horses, you need to read this!
We go to race 5 with 2 live runners in the pick 3; the 3 and the 7. We like the 7 to win; he is a 39% Prime Power, won his last here easily, the trainer and jockey are hot now, and he looks like a nicely improving 3 year old. The 7 takes command and draws clear at the finish. We collect $165 for our winning pick 3!
About Bobby Zen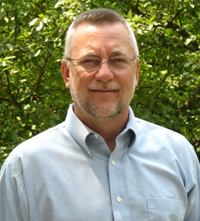 Bobby Zen is a student of playing the horses, wielding the written craft as well as picking live runners. This is an instruction manual to finding winners and leads you through a step-by-step day at the races, including worksheets! Bet To Win! is the first in a series of recent pursuits, with work progressing quickly on the follow-up.
6.14 x 9.21 paperback
Instant e-Book Download
Note: e-Books are for electronic enjoyment only. They may not be edited or printed.
Genre:
SPORTS & RECREATION / General
Publication:
Sep 29, 2007