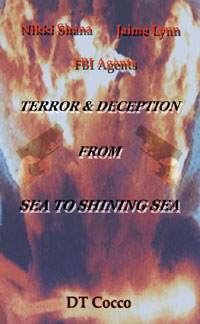 The 2 main female characters, Nikki Shana and Jaime Lynn are FBI agents. The 2 agents are in their late twenties and are working out of the Boston, Mass office. They are first cousins; Nikki's mom and Jaime's dad are sister and brother. They're investigating a drug trafficking, money laundering mob in Poughkeepsie, New York. They accidentally stumble on a terrorist plot that will cause heavy damage and loss of life in 5 major cities across the United States. Their lives are put in danger at every turn by a mole in their own FBI organization. You'll meet their friends and relatives whose lives are also put in danger, but meet the challenge to become unwitting heroes in helping the 2 agents. So get ready for an action packed journey starting in Poughkeepsie to Boston to Albany in the northeast, to Minnesota in the midwest, to San Diego in the southwest, to Charleston in the southeast, ending in Boston for the surprise conclusion.
It was about 2am when a gunshot awoke me. One thing I learned in my 20 years on the police force was the sound of a handgun shot. I jumped out of bed and grabbed my 9-millimeter Remington High Power out of the nightstand and threw on my jeans I kept by the bed. I looked out the front window down Henderson Street and saw a young woman running down the street in my direction. I figured somebody must be chasing her and fired a shot at her. The front of my house on 12 Henderson Street was in the shadows, and as she approached I opened the front door and shouted softly "miss come in here." She turned sharply with a surprised look on her face and came in the house.
About DT Cocco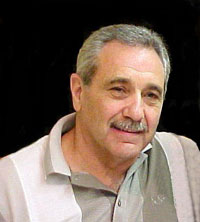 DT Cocco (Dominick) was born and raised in Poughkeepsie, New York. Dominick and his wife Barbara have a daughter and son. Their daughter Christine is married to John Thompson. Chris and John have a daughter Nikki. Their son Dominick is married to Laura (Bawol). Dom and Laura have a daughter Jaime. Dominick and his wife relocated to Pasadena, California in the early sixties. After 2 years they moved back to Poughkeepsie. Dominick went to work for IBM and spent 30 years with that company. After retiring from IBM he worked for Dorsey Gage and Praxair for another 10 years. Dominick always wanted to write, and finally after retiring for good was able to accomplish his ambition.
5 x 8 paperback cream
Instant e-Book Download
Note: e-Books are for electronic enjoyment only. They may not be edited or printed.
Genre:
FICTION / Thrillers / Suspense
Publication:
Apr 19, 2006