6 x 9 Paperback cream

ISBN: 9781432730321

$15.95

Instant e-Book Download

$5.00

Note: e-Books are for electronic enjoyment only. They may not be edited or printed.
| | |
| --- | --- |
| Genre: | POETRY / General |
| Publication: | Feb 27, 2009 |
| Pages: | 125 |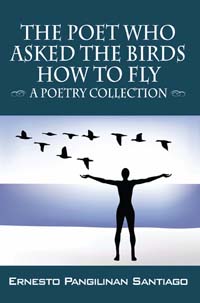 "Making a corrective suggestion to Ernesto's work is a rarity since he knows exactly what he wants to express and conveys to his readers. I can truly state with confidence while reading poems by this expressive, eloquent and enlightening poet, the reader will always advance in stature with love in their hearts, joy in their souls, with a gift freely given by a man of poetic knowledge who pens universal truth."
-Rhoda Galgiani, Poet, Long Island, NY, USA Founding Member of Globals Poets Guild
"This rhythmical poetic volume brings to light such an elegant artistry, in terms of Ernesto's adoption of eloquence and symbolic imagery for dramatic poetic enunciation. His interpretation of imaginative language and the use of stimulating and uplifting words for the soul will move the reader to another level that is soothing to the mind with words of loving pleasability, and dancing creativity, as poetic language should."
-Dr. Joseph S. Spence, Sr., Goodwill Ambassador State of Arkansas,
Founder of the Epulaeryu Form of Poetry

Minding Shakespeare



True love(r) never dies, they say;

pun is more of a fun rhyme to sway

As for whom this giggling heart

bleeds the most? Know, I always

carry mine with me, 'til I become pond water;

and hidden not in my eyes, often awake for love,

as they easily show blushes of my thoughts,

ramping over the wall of judgment

Alone I will not be and so is this dearest one;

darkness though life brings...

Among the sonnets, the 15th, my soul

Too many secrets concealed,

even as I speak, to death a name's been willed





--





Womb of a Bird



...and how lovely

to sleep in the womb

of a bird



that caresses

silk like skin

and sense



all things

around

are being taken care of



as sugar coated thoughts

begin to traverse

the twilight sky



of a summer night

when misty mist comes, sounding

on your jovial, pink lips



About Ernesto Pangilinan Santiago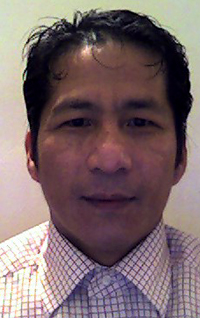 Ernesto Pangilinan Santiago is a Filipino immigrant, poet, and the author of a poetry book The Walking Man, published 2007, by Outskirts Press. He's also the editor of The Sound Of Poetry Review. He has received the First Prize "Award of Excellence" in the March 2008 Poetrysoup International Poetry Contest, USA; a Honorable Mention winner in the 11th Mattia International Poetry Competition 2008, Canada; a Grand Prix Orient-Occident Des Arts 2008 Internationale Laureate, awarded at the 12th International Poetry Festival Orient-Occident Curtea Des Arges: Poetry Nights 1001 Poems, by L'Acadamie Internationale Orient-Occident, Fondation et Organisation Culturelle d'Utilité Publique, Romania. And also, he has received the Nosside Menzionati award in the XXIV Premio Internazionale di Poesia Nosside 2008, Reggio Calabra, Italy. He's a member of Shadow Forest Authors. He lives and works in Athens, Greece.