6 x 9 paperback cream

ISBN: 9781432778880

$19.95

6 x 9 hardback w/ jacket

ISBN: 9781432780272

$33.95

Instant e-Book Download

$10.00

Note: e-Books are for electronic enjoyment only. They may not be edited or printed.
| | |
| --- | --- |
| Genre: | FICTION / Christian / Fantasy |
| Publication: | Mar 29, 2012 |
| Pages: | 369 |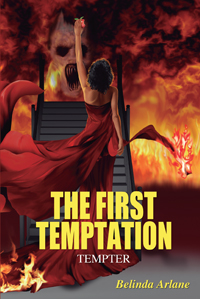 For Satan, time knows no bounds and his stone-cold, black heart will possess the beautiful Evianna to rule beside him in the underworld. No matter how long it takes, or who pays for his suffering! Come, take an incredible supernatural journey, woven through the very fabric of time. Travel from the beginning of human kind, to the sleepy little town of Driazhi. Venture, to the magnificence of Tombouctou and into the bowels of hell itself. Sail to the New World and be confronted with the ugliness of slavery. Enter present day, with all the chaos sin has created through the disobedience of the past. Two unlikely souls are on Satan's collision course. Their lives will be changed forever. One will find their destiny, the other redemption. A pregnant, Evianna Baxter believes she is safe in her high rise, luxury condo, until the day evil showed up at her door step. She is haunted by her mysterious past. A life, she thought had been put to rest. Evianna is forced to make a rash decision: face the horrible past that has come to confront her, or dive off the twenty-fifth floor of her balcony? Five years of Detective Leon Caruther's life has been consumed by a serial murderer, "The Montrose Strangler." Once again, he finds himself involved in another bizarre case. Eyewitness accounts swear, Satan himself paid a visit to the victim moments before her death. The evidence will not let Caruther rest and has opened old wounds from his past that will not heal. Caruther begins to question all he holds sacred and wonders about his own sanity. Along with Leon Caruther and Evianna Baxter, discover the truth Satan wants to keep hidden from us. The Truth, so powerful, it has the ability to set us all free!

BREAKING NEWS: • The Montrose Strangler's Reign of Terror Has Ended in Houston. • Prominent Doctor's 40 Year Old Cold Case Mystery, Solved. Just In: Satan's Tragic Love Affair, Ends in Suicide! Eyewitness accounts of pregnant jumper from 25th floor of luxury high-rise condo. Mass hysteria breaks out on Richmond Ave. • "I was up there when she jumped. There was a force field, zombies and the devil in that apartment." Michael Fuller, cab driver • "Lucy in the Sky with Diamonds, crashing through the sun roof of my brand new Escalade." Ethel Mendelbaum, victim? • "I saw a brilliant light come down with the jumper and drop her on the roof of that SUV." Reginald, doorman • "I know what I saw, but I can't reveal it…if I do, I will be put into the insane asylum!" Elizabeth Duncan, friend/neighbor • Lone male figure dressed in black, refuses to be interviewed, turns corner and disappears. What drove a beautiful, young, pregnant woman to jump from the 25th floor of her high-rise condo? Some said the devil made her do it. You be the judge of this bizarre story as you solve the case along with veteran detective, Leon Caruther. Along with him, discover the TRUTH, so powerful, it has the ability to set us all free! FULL STORY TONIGHT ON THE EVENING NEWS



About Belinda Arlane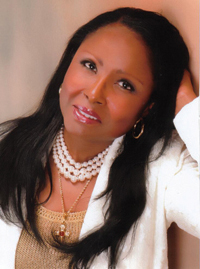 Belinda Arlane is an active wife, mother and a devoted follower of Jesus Christ.A cancer survivor. She has served as a Fashion and Entertainment Editor for an African-American newspaper. As a fashion stylist, she has dressed some of Houston's elite.