6 x 9 hardback w/ jacket

ISBN: 9781432777760

$35.95

ISBN:

$17.95

Instant e-Book Download

$5.00

Note: e-Books are for electronic enjoyment only. They may not be edited or printed.
| | |
| --- | --- |
| Genre: | FICTION / Action & Adventure |
| Publication: | Apr 30, 2012 |
| Pages: | 506 |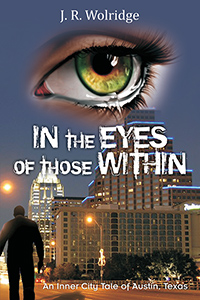 This book is not your average "hooplah". It will take you through some of the most extravagant and devastating times known to man. It is based on real life experiences by an ex-con once he steps outside himself and novelizes treacherous tales that cross paths between religious ethics and ghetto scheming. Janice, a religious TDC guard is young, beautiful and very vulnerable to a known ex-pro football player named Jonathan Parker. Arnold, an ex-con, is released back into society and gets caught up between friends who mean him no good and his own self-awareness. Read as these lives cross paths in the most unexpected way known to man. This story will make you want to love the things we all take for granted and despise the evil that is plain to see.

page 108 "I can't believe this Bitch," Janice thought, curiously staring at Freedom, provacatively approaching Jonathan. "Freedom," Natalie said just loud enough for her to hear her. "Are you insane,going after Jonathan like this? Kenneth is going to kill you, you better think twice about what you are doing before anything bad happens! You are playing a dangerous game and I don't want any part of it, at all. And you know Linda and Ms. Smith would not tolerate this kind of behavior," Natalie pleaded. "Nat, do yourself a favor and go have a yogurt or something. Please just make yourself scarce, here he comes," Freedom whispered with a devious smile on her face.



About J.R. Wolridge


I grew up in poverty and illiteracy on the streets of 5th Ward, Houston, TX, which left me to be self destructive and mentally anguished for the past thirty plus years. Recently I took it upon myself to teach myself how to read and half way write. I strenuously expanded my mental ability by reading the Bible, dictionary, newspapers, anything to increase my grammar. I diligently pondered God's grace through His promises "Ask and you shall receive, seek and you shall find, knock and the door shall be opened". I met a blind man in prison who said he was a musician, to my amazement. I told him I always wanted to be a writer and to my surprise his exact words were "how do you know you are not a writer if you are not trying to write?" Right then I went back to my cell and prayed for guidance and wisdom, I have never looked back. J.R. Wolridge