6 x 9 paperback white

ISBN: 9781432775575

$19.95

6 x 9 hardback w/ jacket

ISBN: 9781432776558

$29.95

Instant e-Book Download

$9.99

Note: e-Books are for electronic enjoyment only. They may not be edited or printed.
| | |
| --- | --- |
| Genre: | BUSINESS & ECONOMICS / Leadership |
| Publication: | Jul 27, 2011 |
| Pages: | 362 |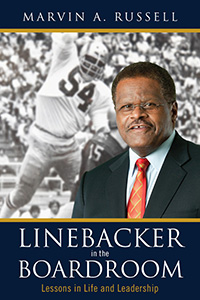 My book is not a sports book, nor just a book about leadership, nor only about my time playing Notre Dame football. Linebacker in the Boardroom discusses the demand for excellence and accountability in all things we do. I talk about how those demands translate into lessons in our successes and failures in life. This book has leadership at its foundation. It is a search for our leadership inspirations. It's an examination of and a demand for personal and professional accountability, and shows you how to search for your individual opportunities to make a difference: what I call Impact Zones . To help you search for and define your Impact Zones, I developed 3E Leadership: Essential, Exceptional, and Ethical Leadership™ . It's a model for behavioral competencies and tools to help you transform yourself into a high-performer. On the field, in your cube, or in your office, on the factory shop floor, at your school desk, or in the boardroom, you can make an impact. Whether you view this book from a personal or professional perspective, whether you read it as a member of a work team, a community-based organization, athletic team, or religious group, whether you pick it up as the leader of a multi-billion-dollar company or as someone just starting out on your career journey, you will see how my thoughts and inspirations, successes and failures, philosophies and real-life experiences can and will have an impact on you. Welcome to the Impact Zone! Welcome to my world of 3E Leadership™! Become the Essential, Exceptional, and Ethical Leader!

Media Center

Press play to watch the video...







About Marvin A. Russell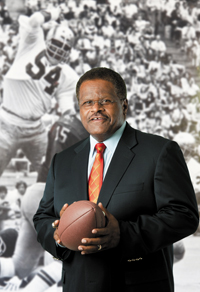 Marv Russell is an internationalist and global Human Resources professional with a diverse and successful career, including living and working abroad with multi-national companies. He has proven success in the deployment of modern leadership, human capital development, and HR tools and techniques, as well as strategic and operational experience. Marv's strong leadership, people skills, and business acumen are all key to his ability to create high-performance organizations. His stellar academic credentials include an undergraduate degree from Notre Dame, and an MPA from Indiana University; currently he is finalizing his PhD in Organizational Development and Leadership at Capella University. Marv Russell and Partners consulting group provides global executive leadership development resources: www.marvrussell.com . Marv and his wife Catherine can usually be found in Chicago, anywhere in South Florida, including The Spot Coffee Shop in Delray Beach and Starbucks and airports worldwide.