6.14 x 9.21 Paperback

ISBN: 9781432748241

$14.95
| | |
| --- | --- |
| Genre: | FICTION / General |
| Publication: | Sep 30, 2009 |
| Pages: | 214 |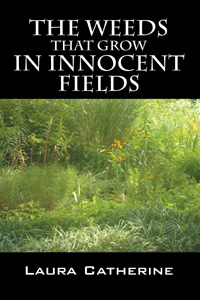 This story is really a social study that offers an inside look into the outward lives and internal mind sets of interacting friends, families, and neighbors living in a small town in Frederick, Maryland during the early twentieth century. As the title eludes, not all is as docile as it may first appear, and emotional highs and lows plague each character in uniquely personified ways. Sensible, well-grounded characters, who appear to have orderly lives and often serve as the voice of reason, will reveal deep, dark secrets from the past. By the same token, those characters first portrayed in a negative light will show surprising strengths and redemptions in who they truly are.

As the winds kissed the lovers subtly, Dustin drew his lips caressingly toward Joy's. Hers met his instantly, though in daylight they never would have dared to steal the moon's pecks.

"Joy, I love you so much." Dustin's voice sounded so elegant and formal whenever he spoke in his posh British accent.

"And I know whole-heartedly what my affections for you are," Joy whispered as her voice trembled a bit. She felt nervous in admitting her true love—as though letting her guard down somehow. Still, was it really a risk when she was about to receive much more than her heart's gamble and half expected it in the mutual telepathy she shared with this amazing man before her?

"Then do it," Dustin whispered, rubbing his nose against hers.

"Do what?" Joy was slightly ambiguous and caught off guard by such an obscure request.

Then Dustin clarified his answer by slipping something into the palm of Joy's hand. It was cold and metal. "Marry me."

Suddenly, this dream felt a flutter of reality combined with a fairytale overtaking her emotions in a way far happier than she could have ever imagined. She spoke instantly, opening her palm and uncoiling the shiny ring that glittered despite the lack of light to catch its gleam. "I will."

Instantly their lips combined into one flesh, and their embrace became tighter and warmer against the night air's breezes.



About Laura Catherine



Laura Catherine has always shown a passion for books and writing. From a young age, she has demonstrated a remarkable talent for writing and creating stories. "LC," as she is known by family and friends, has had several poems published as well as two novels—Waltzing Corridors in the Dark and Spider on the Window. She graduated from Stevenson University with a Bachelor of Arts in English Literature. LC is also a proud member of the International Quill & Scroll Society as well as Sigma Tau Delta. She resides in the mid-Atlantic region where she continues her love of writing.