Success Stories
Author Testimonials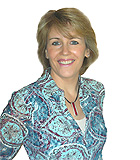 "I was thrilled with the end result." - Kari Caulfield (Westbury, NY), author of Pretty Blue

In Author's Words
Author Testimonials
---
Introducing Robert W. Zinnecker, author of Sell Out
Friday, May 17, 2013, 4:00:49 PM | Outskirts Press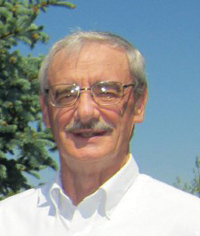 "The publishing process with Outskirts was very satisfying. This is my second novel and the representatives I dealt with, Jamie, Jackie and Colleen were very professional."
Robert Zinnecker is a 55-year veteran of the telecommunications industry. He spent 33 years with CONTEL Corporation, managing operations in Michigan, Missouri, Iowa, Nebraska, Colorado, and New York, prior to leading the New York State Telecommunications Association. He currently operates a consulting service, providing practical management assistance for today's changing world. Bob is a Senior Certified Professional Manager and is a charter member of the Institute of Certified Professional Managers. He is the author of Acquisition, a Christian fictional novel set in the telecommunications industry. He has written numerous articles and devotionals that have been published in religious and business media. Bob has four grown children and eight grandchildren. He and his wife, Elaine, reside in Penfield, New York. To contact the author, e-mail him at rzinnecker@rochester.rr.com or visit him on Facebook and Linkedin.
---
Introducing Randall Bennett, author of Taking Up the Sword
Thursday, May 16, 2013, 4:00:53 PM | Outskirts Press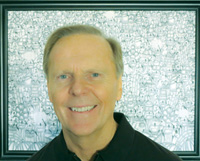 "All in all, I was very impressed with the exceptional job your group did on my book and the cover pages were fantastic and have received notice from other Authors and Publishers."
Randall Bennett became a Special Agent in 1987 and has received numerous awards and commendations, including the FBI Director's Award for Excellence in International Terrorism Investigations, The Diplomatic Security Service Special Agent and Employee of the Year, The U.S. Department of State Award for Heroism, Spain's Medal of Merit with Distinguished White Cross, several awards from the Pakistan Ministry of Interior, the country of Ukraine, and others from the U.S. Marine Corp, the CIA, DEA, ATF, U.S. Secret Service, the U.S. Coast Guard, and many others. He is currently retired but continues to provide security expertise overseas as a contractor for the Diplomatic Security Service.
---
Introducing V'Cleotis' S, author of 'Shadowed Emotions'
Wednesday, May 15, 2013, 4:00:52 PM | Outskirts Press
"My experience with my Outskirts Press Author Representative was everything I could ask for. She was informative at all times. I have a second book to be published and would love to have the same AR on that endeavor likewise."
V'Cleotis' S, a native of Travelers Rest, took an interest in the arts at the age of twelve and from there pursued her interest in the arts. It was in 1982 she became a Minister of the Gospel proclaiming the Goodness of Jesus. Later she and her son relocated to Greenville S.C. where she began her poetic career by putting on paper words which captivated the hearts of people. After graduating from Virginia College with an Associate's Degree in Administrative Office Management, she relocated to the Columbia S.C. area where she continues her dream of becoming the world renowned author of SHADOWED EMOTIONS and IT'S YOUR TIME. Poetry Soup is where she began not only entering but winning some poetry contest. In 2012, she had her first published piece in "Stars in the Heart," which is a conglomerate of various poets from various states. Her belief is there is poetic art in everything we do, everywhere we look, and everything we say.
A Closer Look
Author Case Studies
The authors below have graciously given us permission to share their successes with the following detailed case studies...
| | |
| --- | --- |
| Traditional_Publication.pdf | Fame_and_Publicity.pdf |
| Most_Prolific.pdf | 100_Grand_in_180_Days.pdf |
| | |