Show Your Book a Little Love This Month With $300 in Spending Money!
Once upon a time, you wrote a book. And you decided, upon writing this book, that you wanted to self-publish. In exploring your options, you found your way here to us at Self-Publishing News and Outskirts Press, a community of self-publishing authors and experts who support each other in pursuing the dream to self-publish successfully. What better way to express our love and support for you and your books-as well as, yes, our deep-seated desire to be your choice in self-publishing company-than by offering you $300 to use on upgrades and options for your book?
read more
I've been a part of Outskirts Press since 2012. Throughout the years, I've helped over 800 writers achieve their publishing dreams. Like you, I'm a writer. That means I understand what you are...


read more

If you've ever considered writing a romance novel-what are you waiting for? Romance is one of the best-selling genres and has a built-in audience addicted to the drama, intrigue, and complex...


learn more

It's February, and the month of romance, love, and curling up with a good book has arrived. What better way to celebrate the upcoming arrival of warmer weather and the beauty of love than by...


read more
Meet Your Team: Jamie Belt
I've been a part of Outskirts Press since 2012. Throughout the years, I've helped over 800 writers achieve their publishing dreams. Like you, I'm a writer. That means I understand what you are going through. My experience as an author allows me to assist my clients in selecting the perfect combination of services to achieve their publishing goals. I've worked with authors with all types of books including fiction, self-help, religious/spiritual, travel, biography/memoir, poetry, business, humor, and juvenile fiction and non-fiction.
I live in California with my husband and two very spoiled rats - "the boys." I am an avid reader who loves writing, cooking, crafting, and fitness. The perfect weekend morning starts with a quick run and a trip to one of the local farmers' markets. My three children are all grown with children of their own, so I have nine grandchildren ranging from 8 months to high school age. I am active in my church and am also the Chaplain for the local American Legion. When I find a bit of sit-down time, I love to crochet and have started to reteach myself knitting. Finally, I'm also something of a nerd and am a complete sci-fi junkie, so if you have a science fiction manuscript, I can't wait to see it!
Many of the authors I have worked with have gone on to win awards for their books. I'm proud to be a part of helping my authors publish their passion every day! I'd love to help you too. If you have a story to share with the world, let me help you get your publishing process started today.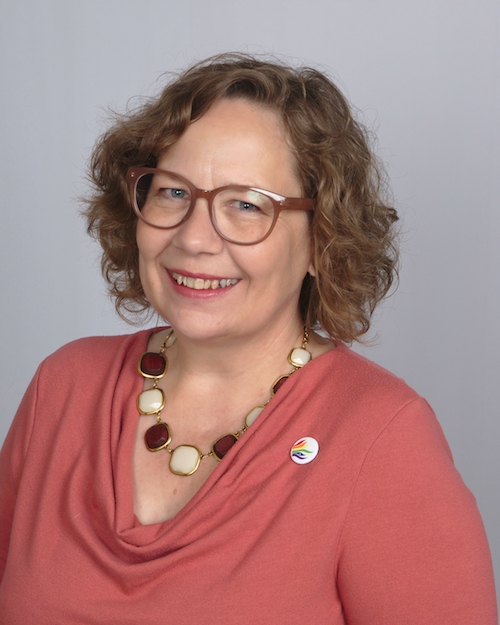 Jamie Belt
Add a Dash of Romance to Your Bookshelf This February!
It's February, and the month of romance, love, and curling up with a good book has arrived. What better way to celebrate the upcoming arrival of warmer weather and the beauty of love than by picking up a fabulous Romance book or two? Therefore, we'd like to highlight the works of several of our authors who manifest the true spirit of love and friendship-and lift them up as examples of both our wonderful self-publishing options as well as the fine romantic sensibilities of our finest authors. It's never too late to fall in love ... with a new book!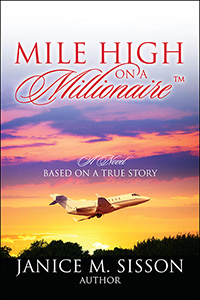 This book, with the secondary subtitle "A Comprehensive Guide to Nonverbal Communication and Human Behavioral Interaction," is just that-and so much more! Beckstrom's extensive experience as a nonverbal communications expert and 25 years as a Special Agent with the US Department of Justice has made him a much-sought-after instructor in the field of people-reading and training groups all over the world, and that experience as both expert and educator shows itself clearly on the page in this book. Readers will emerge from its pages with the necessary keys to unlock the silent code of nonverbal communication, equipped to recognize the emotions of others while improving their personal influence and success. Now that's a knock-out!
Some love stories put down roots in your heart and never leave you, and J. Alec Keaton's When Love Never Ends is one of those stories. It follows the intersecting paths of Sam and Sara, two lovebirds who meet at a dance while Sam is a college student and Sara is a high school junior. But Sara has a backstory which complicates their relationship; she is of mixed Caucasian and Japanese heritage, and Sam's racist father doesn't approve of their budding relationship. This is a story of separation, reunion, and tragedy-as well as a dash of time-travel. Didn't expect that one, did you? Suffice it to say, this a romance which will break your heart, put it back together again, and take you on an adventure through time. What more could you ask for?
If you've ever heard the expression I want to be with you-it's as simple and as complicated as that," then you'll be perfectly in tune with this book, and with its leading duo, an Earl who just wants to be with his childhood friend and mistress but is required to father a child for reasons of rank and heritage, and Lady Hannah Slater, the woman who agrees to be his wife but who imagines a future in which he plays no part. When Lady Slater moves in with her new husband, tensions flare, tempers combust, and romance-unbidden and unwelcome-flourishes. This is a book with plenty of twists and turns, and not a book to be missed!
If you're looking for a book which will romance your head every bit as much as your heart, then look no further-Laszlo Horvath's The Bridal Chamber is the book for you! In this novel, a university professor comes across the work of Jonas Sandor, a scholar who decades earlier had written a manuscript using the troubadour vision as a reference point to explore passionate love relationships from a masculine perspective. The narrative plots Sandor's study of 12th Century troubadours alongside the professor's own story, having fallen in love one of his students. What follows is a study of -sacred sexuality" as a transformative power.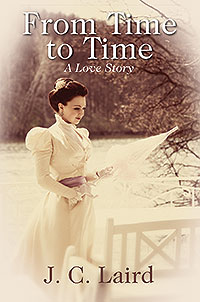 What happens when you fall in love with someone across the uncrossable reaches of time? This is the question facing Katrina Ahmansen, twenty-two years old in 1850 New York, and Nathan Thompson, twenty-four years old and a college student in 2013 Albuquerque, New Mexico. These two, brought together by a mysterious steamer trunk which enables very limited time travel, must face down everything from the interference of Nathan's girlfriend Tina to the complications of communicating-much less meeting and spending time with-someone who, quite literally, comes from another time and place. The outcome is unknowable, the romance heart-wrenching and poignant. This book is a sure-fire hit for those who like a dash of history and science fiction with their romance!
We're proud of all of our authors here at Outskirts Press, and we hope you'll take a moment to celebrate the hard work that you do and the work done by a stellar self-publishing community this February! You can find all of the titles we've mentioned here today, and more, listed in the Outskirts Press Bookstore. And if you haven't yet published a book in the romance genre, there's never a better time than now to inquire. Visit us online at www.outskirtspress.com where you can chat with a Publishing Consultant or call us at 1-888-672-6657.
---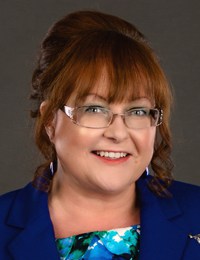 Linda Rae Sande
"I had last-minute changes to make to my bookfile after I had already submitted my final file, so I really appreciate that Anna accepted a new file. I was also impressed with the turn time on the project - much quicker than I was led to believe when I started."