5.5 x 8.5 Paperback

ISBN: 9781598002249

$8.95

Instant e-Book Download

$5.00

Note: e-Books are for electronic enjoyment only. They may not be edited or printed.
| | |
| --- | --- |
| Genre: | POETRY / General |
| Publication: | Jul 18, 2006 |
| Pages: | 52 |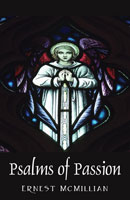 Never before have poetry been so risky, powerful, and compelling at the same time. Psalms Of Passion is an emotional journey that will take you to destinations inside, as well as outside of the reality that you know! No topic is untouched as the composer look into the depth of human emotion to reveal the mysteries of love, hope, despair, conspiracy, temptation, and spirituality. There is simply no other collection of poetry like it. Psalms Of Passion is definitely a must have!

I'm addicted to you. My sick obsessions are rhythm and blues. Enslaved by your unorthodox impressions, I can't figure this pain. Insanity holds me tightly, as I stray away from the light. How could I be so enticed by one whose soul is as dark as the night? The intimacy is unmercifully beating upon my soul. My emotions are no longer stable enough for me to fight for control.
Mistress of the abyss, you have imprisoned my heart. I can no longer tell lust and love apart. Why do you torment me with pleasure, while wearing the seductive garments of death? "I wouldn't wish such a curse on anyone else." You touch me and I submit, allowing you to nibble at my soul. Your snake eyes and seductive sighs subject me to your control. Sister of fate, I beg you, "take your claws out of me." Give me the freedom to seize my true destiny.




About Ernest McMillian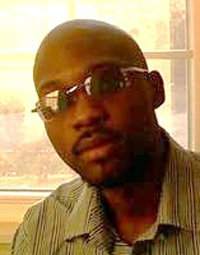 Ernest McMillian is a student of the human condition, wielding the written craft to enrapture the mind much like an artist wields a brush. The pages are a blank canvas on which to draw from a talent heralded by many and matched only by an imagination that rises to the task. Psalms of Passion is the first in a series of recent pursuits, with work progressing quickly on the follow-up.