6 x 9 paperback cream

ISBN: 9781432795368

$14.95

Instant e-Book Download

$5.00

Note: e-Books are for electronic enjoyment only. They may not be edited or printed.
| | |
| --- | --- |
| Genre: | RELIGION / Christian Ministry / Preaching |
| Publication: | Aug 24, 2012 |
| Pages: | 159 |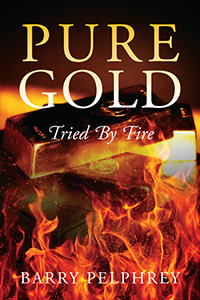 When you think something is going to kill you and it brings you abundant life. When the world looks at you and feels sorry for you but something inside you says keep going I am bringing you out and up to something the world cannot see yet. Share in this testimonial and devotional of how Jesus transformed this Pastor, his wife, his family and his congregation through the brokenness of his wife's pain killer addiction and incarceration, along with the loss of their business of twelve years, the loss of their home as well as the loss of his identity. Share in this journey of how Christ allowed brokenness to completely transform a man that was entirely religious to the person Christ intended for him to be. When religion no longer works and you have to come into a relationship. When you ask yourself am I a failure. When you have an identity change because what you have always identified yourself with no longer sustains you. When Jesus allows you to be broken and transforms you from a religious, judgmental Pharisee into an intimate relationship with Him that allows you to see people through His Eyes and His Heart. When Hope in Christ is all you can hold on to. "But he knoweth the way that I take: when he hath tried me, I shall come forth as gold." Job 23:10

About Barry Pelphrey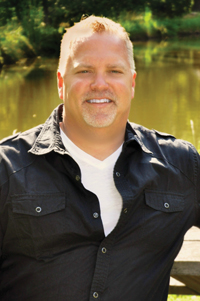 Barry Pelphrey, M.A. is the Senior Pastor of New Beginnings Outreach Ministries in Piketon, Ohio. A growing dynamic ministry that is committed to raising up the broken in Jesus Name. New Beginnings Outreach Ministries is home to Freedom Hall Recovery Center a 40 bed inpatient drug and alcohol recovery center that allows dependant men and women to recover and transform into the person Christ intended at no charge to them. For more information about New Beginnings Outreach Ministries or Freedom Hall Recovery Center contact www.newbeginningsoutreach.net. Check out the companion book "Walking Thru Hale" written by Angie Pelphrey.