5 x 8 paperback cream

ISBN: 9781932672855

$9.99
| | |
| --- | --- |
| Genre: | REFERENCE / General |
| Publication: | Mar 11, 2005 |
| Pages: | 84 |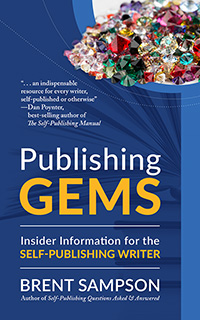 "From choosing a publisher to promotion, this is an indispensable resource for every writer, self-published or otherwise." -
Dan Poynter
, bestselling author of
The Self-Publishing Manual
Who says 'inside information' is all bad? Brent Sampson's excellent
Publishing Gems
creates a few shortcuts, offers over 150 suggestions and will save you money. For an 'outsider' to the wheels of publishing, this gem is a keeper." -
Dr. Judith Briles
, president of the
Colorado Independent Publisher's Association
Hear an excerpt from the author:
FIVE REASONS TO READ THIS BOOK
The information is presented in list format for easy reference
From plotting , to production, to promotion, Publishing Gems offers advice at every stage of the process
Insider information from a publishing professional helps you avoid common mistakes
It's a fun, fast read that infuses your mind with valuable suggestions devised to inspire
Writing a book opens windows but publishing one opens doors


Table of Contents


Part I: Craft Your Book
Nine Steps for Plotting a Fiction Foundation
Four Ways to Finish the Book You Have Started
Five Tips for Catching Errors in Your Manuscript
Five Questions Answered About Copyright

Part II: Choose Your Publisher
Ten Concerns When Choosing a Publisher
Seven Secrets of Old-Fashioned Publishing
Five Facts About Vanity Printers
Seven Benefits of On-Demand Publishing

Part III: Promote Your Book
Seven Hints Regarding Pay-per-Click Promotion
Three Methods for Establishing a Hook
Six Steps to Becoming an Expert
Seven Steps for Securing a Media Event
Ten Tips for a Top-Notch Press Release
Five Questions Answered About Book Reviews
Seventeen Book Reviewers Listed
Nine Book Signing Tips

Part IV: Sell Your Book
Five Facts About Book Covers
Five Important Aspects of E-Books
Four Pricing Definitions for Distribution
Eleven Tips for Enhancing Your Distribution
Two Online Discrepancies Explained
Four Elements of a Complete Online Listing
Twelve Criteria for Getting Shelf Space




6 Steps to Becoming an Expert
1. Write a book
You've done this already, right?

2) Publish your book

A published book becomes a calling card to line-up speaking engagements, freelance writing gigs, and other opportunities.

3) Promote your expertise
If you write about something, and then take the time to properly promote yourself, people who search for your topic will invariably find you. That makes you an expert!

4) Overcome the ficton hurdle
Even though establishing yourself as an expert in a non-fiction arena is easier than with fiction, just look at what Clancy, Rowling, and King have accomplished.

5) Explore the possibilitites
Whether you've penned a techno-thriller, a children's fantasy, or a horror novel, there is a forum in which to voice your expertise. Find it, and then establish yourself aggressively.

6) Join, participate, schmooze
Seek our conferences, associations, and other experts to help you.




About Brent Sampson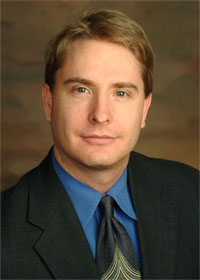 Brent Sampson is the president, founder, and CEO of Outskirts Press, Inc, located in Parker, Colorado and online at www.OutskirtsPress.com. Featuring advanced on-demand technology and unprecedented flexibility, Outskirts Press offers customized publishing services that combine the best aspects of traditional and alternative publishing.

An accomplished artist and writer, Brent Sampson is the author of Adventures in Publishing : An Interactive Guide to Publishing Your Book and The Art of Poetry. Together with Outskirts Press, he is an active member of the Colorado Independent Publisher's Association, the Publisher's Marketing Association, the Small Publisher's Association of America, and the Small Publishers, Artists, and Writer's Network. Outskirts Press is a proud member of the Better Business Bureau.