| | |
| --- | --- |
| Home » Hollywood Action Plan | Thursday, May 23 |
Turn Your Book into a Movie
Hollywood Action Plan
Price: $799
Option Details:

Would your book make a perfect movie or television series? Most authors would say, "YES!" But what does Hollywood think? Here's your chance to get a true professional opinion from a true Hollywood producer at a real Hollywood production company. Scroll down to Product Details for more information.

Published Outskirts Press authors, log into your Publishing Center first before ordering.
Hollywood "Coverage" is the insider buzzword for this option, but here at Outskirts Press, we call this our Hollywood Action Plan, because really, who knows what "coverage" means? According to Wikipedia, "coverage" is a short summary of materials recommending whether or not a film or series should be pursued.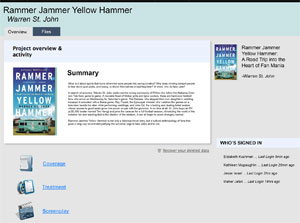 Up until now it was extremely difficult to get a Hollywood producer to consider your book. Now our exclusive Hollywood Action Plan allows you to...
receive direct feedback from a real Hollywood producer at a real Hollywood studio

include your Action Plan into a searchable database used by Hollywood insiders (see image, right)
You will receive 3-5 pages of in-depth studio-quality analysis that accurately describes your project so that buyers can see its strengths. Included in the Action Plan:
An industry logline: a short catchy phrase that describes your story and quickly captures the attention of potential buyers

Suggested adaptation format (movie, TV, web, etc)

Creative adaptation recommendations based on actual industry wants and needs

Market analysis of sales potential and audience appeal

Recommendations of what you can do now to make your novel more attractive to buyers

And last but not least... your book will be reviewed and considered by active producers looking for content like yours
On top of all that, your coverage will be studied and evaluated by a credited Hollywood producer, which might include consideration for optioning. The coverage will also be submitted to a searchable Hollywood database, used by other studios, executives, and producers seeking materials to pitch, option, or buy. Plus you will receive a recommended "Next Step" to take help take your "Book to Hollywood!"
Plus, as a bonus, an exclusive 3-year effort will automatically be set into motion by a Hollywood production company to option your completed Action Plan with Hollywood studios, producers, and/or stars. Just imagine! Your book making the rounds in Hollywood as a hot property.
How much is it worth to you to get your book in front of the same Hollywood insiders who, combined, have worked on some of Hollywood's hottest properties, including:
Compare all the services of our "Book Your Trip to Hollywood" Suite, side by side, to pick the best one for you...
Option Name

What to Submit

Producer
Review

Producer Feedback

Added to Hollywood Database

Est. Turnaround Time

Price

Pitch

Manuscript, Concept, Published Book, or Treatment

Yes

1-2 page feedback

No

3 weeks

Coming Soon

Published Book

Yes

3-5 page coverage

Yes

4 weeks

$799

Treatment

Published Book

Yes

7-10 page treatment

Yes

6-8 weeks

$3,299

Screenplay

Published Book & Treatment

Yes

Screenplay length varies

Yes

3-4 months

$11,940
Author testimonial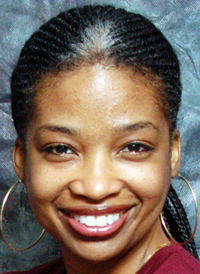 "The Hollywood Action Plan suggested my work be scripted for a feature film, reality TV show or stage play. The HAP allowed professionals to see my work in ways I could have never imagined. Their professional comments helped me see the future possibilities of my work. Their professional comments and recommendations for adaptation into a screenplay are the foundational thoughts which will make my work a success. Thanks Outskirts Press for being a vehicle to transport my work to places unimagined."

- Arquila Todd, author of The Brain Washing of Black America and My Testimony
Either this Action Plan or the Treatment option is a prerequisite for ordering the Screenplay; and by adding this option to your cart, you agree to the following: